Three senior Labour politicians have recently joined a secretive lobby group which was set up in coordination with the US embassy in London to cultivate the British left, it can be revealed.
Four senior members of Boris Johnson's administration were also made fellows this year while working inside the UK government.
The British-American Project (BAP) describes itself as "a transatlantic fellowship of over 1,200 leaders, rising stars and opinion formers from a broad spectrum of occupations, backgrounds and political views." But the group does not formally disclose its funders or members.
Work to create the BAP began in the early 1980s when Labour was headed by Michael Foot, the first non-Atlanticist Labour leader to emerge since World War Two. The BAP's aim was to push British progressives into a pro-American political position at a time when the CIA was worried about the strength of the Labour left and its 'anti-American' views.
Many Labour figures who became outspoken critics of Jeremy Corbyn's leadership from 2015-20 have also been involved in the BAP. Corbyn was the first non-Atlanticist Labour leader since Foot resigned in 1983.
The Guardian has written that the BAP was the "brainchild" of US President Ronald Reagan and "the political equivalent of the Freemasons" and that "even its supporters joke that it's funded by the CIA".
Investigative journalist Paul Foot, writing in Private Eye, compared the BAP to "CIA front organisations" set up in the 1960s "to promote 'sensible' elements in British Labour".
"Do not post any photos of BAP conference on your personal social media."
The group adds 50 fellows every year, half from the UK and US, who are paid expenses to be delegates at its annual conference. After that members pay $300 a year to stay part of it.
Last month, new fellows went on an expenses-paid trip to Minnesota in the US midwest. The event – titled "A New Reckoning" – included a special session for its members "in government to share best practices".
Fellows were told "do not post any photos of BAP conference on your personal social media." The Labour politicians in Minnesota last month all appear to have acceded to this request.
Since its inception, the BAP has focused on signing up people from diverse racial and sexual backgrounds. Traditionally, it has also added people from the liberal progressive end of the political spectrum.
Declassified has seen a host of recent documents from the BAP showing that efforts to recruit senior Labour figures continue.
'Special family'
Labour's shadow employment minister Alison McGovern joined the group this year, the documents show.
McGovern is the former chair of the Blairite campaign group Progress (now Progressive Britain) and quit her role in shadow chancellor's John McDonnell's team in 2016. She went on to become a vocal critic of Corbyn's leadership.
McGovern is close to Labour's current leader Sir Keir Starmer, serving as his shadow minister for sport and culture before her current role.
At last month's event in Minnesota, McGovern sat at the event's flagship Purple Tie Gala on a table with Barbara Stephenson, a former acting US ambassador in London, and Josh Gotbaum, a former White House staffer who has worked in the administrations of five US presidents.
The BAP paid £1,776 for her trip, but McGovern did not respond to Declassified's request for information and comment about her membership of the group. She does not appear to have mentioned it publicly.
Anas Sarwar refers to the BAP as his "special family".
Another member of the BAP is Scottish Labour leader Anas Sarwar, who joined the group in 2018 and organised its annual conference in Glasgow last year. He spoke of his "unparalleled enthusiasm" for the event and referred to the BAP as his "special family", according to documents seen by Declassified.
Sarwar's register of interests includes £2,000 in costs paid by the BAP for a four-day trip to attend its annual conference in Seattle in 2018. Sarwar says the trip was "to develop and grow professional transatlantic relationships with a focus on technology and the rise of prejudice and hate."
Sarwar described the BAP as a "not for profit leadership network" and added: "I do not consider that this visit meets the prejudice test or the political activities test."
In June, Sarwar praised Tony Blair and called on Jeremy Corbyn to apologise for the "antisemitism crisis" that rocked Labour under his leadership.
Sarwar did not respond to Declassified's request for information and comment about his membership of the BAP. He also does not appear to have mentioned it publicly.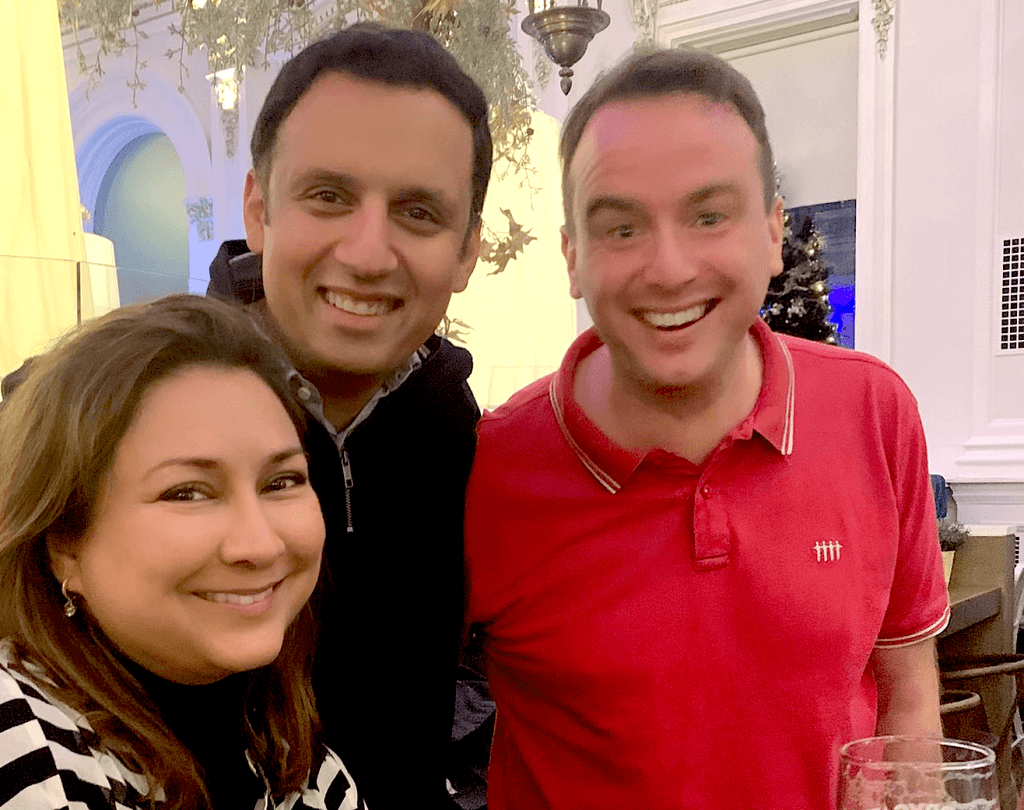 'Influence public opinion'
James McMahon, Labour's shadow minister for the environment, declared he was a member of the BAP in 2015, listing it under organisations whose "principal purposes includes the influence of public opinion".
McMahon served as leader of Oldham council from 2011-2016. In his declaration to the council, he wrote that the BAP had paid for him to attend its conference in Philadelphia in 2010 at which time he was a 30-year-old Labour councillor. It is likely this was his inaugural conference as he joined the organisation.
Soon after becoming MP for Oldham in 2015, McMahon hosted BAP personnel for a discussion in his constituency. McMahon is also a member of Progress and supported Owen Smith, Corbyn's challenger from the right, after the failed coup against the latter's leadership in 2016.
Rushanara Ali, Labour MP for Benthal Green and Bow, joined the BAP in 2004 as a 29-year-old Home Office staffer working on community cohesion. She now sits on its 13-strong advisory board, alongside the former head of MI6, Sir John Sawers.
In 2016, Ali backed the coup against Corbyn's leadership, saying he should "do the decent thing" and quit as Labour leader. In the resulting leadership election, she also campaigned for Owen Smith.
The following year, UpRising Leadership—a mentoring charity which helps "leaders better reflect and represent the communities they serve"—paid £595 for Ali to attend the BAP conference in Manchester.
'You'll never walk alone'
The BAP has also concentrated on recruiting senior local government Labour officials.
Also joining the group this year is Joanne Anderson, Labour's Mayor of Liverpool, where next year's BAP conference – titled "You'll Never Walk Alone" – will be held.
Anderson became Labour's candidate for Liverpool Mayor in controversial circumstances last year. The party, then led by Starmer, scrapped a shortlist of three candidates selected by the local party with no explanation and imposed two local councillors, one of which was Anderson.
The original, locally selected shortlist included socialist candidate and the city's Lord Mayor Anna Rothery, who was backed by leading figures on Labour's left, including Corbyn. Rothery has launched legal action over Labour's interference in the selection.
Another figure involved in the BAP is Claire Kober who as Labour leader of Haringey Council was paid £2,000 by the group to attend its November 2016 conference in Houston, Texas. It is likely this was her inaugural conference as she joined the organisation, and came a year after Corbyn had been elected Labour leader.
Just over a year later, Kober quit her position on the council citing "bullying" and "sexism" from followers of Corbyn, who opposed the £2bn joint venture deal her council had struck with private developer Lendlease for a controversial housing project.
Prominent critics of Corbyn from the world of entertainment also appear to be associates of the BAP, including comedian Matt Forde.
'Flying visit'
Several senior officials working inside Boris Johnson's government also joined the group this year.
Oliver Christian was deputy director of No. 10 when he was awarded his BAP fellowship. Cass Horowitz was special advisor to then Chancellor Rishi Sunak when selected, and is now head of strategic communications at No.10.
Meanwhile, Samuel Coates was chief of staff to then health secretary Sajid Javid when selected. Coates, a former soldier, is now Senior Associate Fellow at RUSI, a London-based foreign policy institute whose second biggest funder is the US State Department.
Also joining BAP this year is Benjamin Bilski, who was senior strategy advisor to the Department for International Trade.
Other senior government officials have been affiliated to the BAP in recent history.
In 2009, the chair of the group's UK executive committee was Debbie Gupta, then director of Prevent, the government's controversial "anti-radicalisation" programme.
"Oliver Christian was deputy director of No. 10 when awarded his BAP fellowship."
Gupta, who joined the BAP in 2001, ran the programme from the Office for Security and Counter Terrorism, a part of the Home Office which "oversees the Security Service [MI5] and police counter-terrorism operations in the UK".
In November 2016, Matthew Rycroft, then Britain's permanent representative to the UN, reported a "flying visit" to Houston "for British American Project". It is likely this was to attend the conference there, alongside Labour council leader Claire Kober and others.
It is unclear if Rycroft, who was Tony Blair's private secretary and is now permanent secretary at the Home Office, was joining the BAP that year.
Soon after David Cameron became leader of the Conservative Party in 2005 he gave his first significant foreign policy speech to the BAP. Cameron said it was an "honour" to be speaking to the organisation which is "one of the most illustrious of the countless ties that connect our two countries".
He told the group he "supported" the US-UK invasions of Afghanistan and Iraq, and the subsequent occupations.
UK military connection
The BAP has also continued its tradition of recruiting senior British military figures. Joining the group this year are two Royal Navy officers, Lt. Michael Golden and Lt. Oliver Rupert-Pelendrides, both based in Portsmouth.
Golden, who was an Air Engineer when awarded the BAP fellowship, has been deployed on UK military operations to the Middle East and the Arctic. He sits on the board of the In & Out Naval and Military Club, which has been described as "a much-loved haunt of the new generation of British army and intelligence officers".
Rupert-Pelendrides, meanwhile, is a Warfare Officer who also appears to be a Freemason.
However, it appears that neither of these officers have declared their BAP fellowships to the Ministry of Defence. The department recently told parliament that it is "not aware of any links to the British American Project or personnel who have been selected for its Fellowships."
"Senior UK military figures have been key figures in the BAP since its inception."
Despite this, General Lord Richard Dannatt, who was head of the British army from 2006-9, joined the BAP as long ago as 1986, the year after it was founded, and has been an active member ever since. Many other senior UK military figures have been key figures in the BAP since its inception.
One long-time funder of the BAP is BAE Systems, Britain's largest arms exporter which has sold more than £17.6bn of weapons to Saudi Arabia since it launched its devastating war in Yemen in 2015. Head of strategy at BAE, Benjamin Grainger, joined the group this year.
The BAP also boasts a senior British intelligence figure in Sir John Sawers, head of MI6 from 2009-14. He joined the organisation in 1995 and is an active member, recently giving a talk on Russia in a private BAP event.
Also joining the BAP this year is Ashlee Godwin, a specialist in national security for two House of Commons committees, and a fellow at the Atlantic Council, whose funders include BAE Systems and Nato's public diplomacy division.
B-52 bombers
Senior US military figures have also joined BAP this year. These include Julian Gluck – a US Air Force major who is a B-52 pilot and has flown bombing missions in Iraq and Syria – and Patrick Darcey, a Judge Advocate for the US Navy when he was awarded his BAP fellowship.
Senior US officials who have been BAP fellows include Matt Pottinger, deputy national security adviser to President Trump from 2019-21, who joined in 2011, and Barbara Stephenson, who served as acting US ambassador in Britain, and joined in 2015.
George W. Bush's deputy secretary for defence Paul Wolfowitz, who was a key architect of the illegal invasion of Iraq, sat on the BAP's advisory board from 2006-7, though the full extent of his involvement is unclear as the group no longer divulges such information on its website. At the time, Wolfowitz was Bush's appointee as President of the World Bank.
"Paul Wolfowitz, a key architect of the illegal invasion of Iraq, sat on the BAP's advisory board."
Also serving on the advisory board in this period was Diana Negroponte, the wife of John Negroponte, another key figure in the Bush administration, who served as US ambassador to Iraq from 2004-5.
Alan Mendoza, executive director of the Henry Jackson Society (HJS), a London-based neoconservative pressure group, joined the BAP in 2007. He soon went on to sit on its UK executive committee and was a director of the BAP from 2008-10.
One of the HJS's international patrons is James Woolsey, CIA director from 1993-95, whose affiliation to the HJS goes back to at least 2006, soon after Mendoza founded it. HJS has hosted three other ex-CIA directors in London since 2014.
When US Secretary of State Mike Pompeo visited Britain in July 2020, the former director of the CIA was pictured with Mendoza at the In & Out Military and Naval Club in London.
'CIA recruiter'
Another Labour figure who has had an experience with the BAP is Emma Dent Coad who was the party's first ever MP for Kensington, serving from 2017-19, and is now leader of the Labour Group on the borough's council.
She told Declassified that a friend who was a senior official in the Campaign for Nuclear Disarmament (CND) tried to recruit her to the BAP in the 1980s. Coad later found out this person "worked with the CIA".
At the time, the US government had, according to an official memo leaked to the Washington Post, initiated a "propaganda exercise in Britain, aimed at neutralising the efforts of CND".
"In the late 80s, I was a journalist working in design and architecture and very busy at the time, travelling around a lot and writing for various magazines," Coad told us. "At the time, a local friend who was senior in CND started talking to me about this project that she was involved in."
"I found out a couple of years later that this friend worked with the CIA."
"She basically said that if I was able to go to Washington and give a talk about the work I was doing, I'd have a lovely dinner, it would all be paid for, and then I'd be part of this international group who were just trying to improve life," Coad added. "Then I would be part of that group forever and I'd be invited to things periodically, and it would give me a really good profile."
Coad thought about it and discussed it with her then husband. "But I just felt there was something a bit smelly about it frankly," she says. "It didn't ring true, something so generous just for me being there, so I politely declined."
"Later I found out what the British-American Project was all about," she adds. "Then I found out a couple of years later that this friend – who had by then moved out of the area and I'd lost contact with her – worked with the CIA, and I was absolutely appalled."
Coad says she was good friends with the husband of the alleged CIA operative, and that he told her she was working for the agency as soon as he found out.
"There was something not quite right. I was just a jobbing journalist really, in a faintly glamorous environment, why would I be of interest to this international group?"
Targeting the left
But Coad can understand why she was a target. "I've always been a socialist, I always had those values from school," she says. "I was political at college, at university, I had roles in the unions, I'd always been political. So clearly she knew that."
She adds: "I started writing a book on Spanish design architecture, so I was busy, and I think my stock was rising at the time. The recruiter was very prominent in CND, which I supported."
After Coad was told about the CIA connection "it began to drop into place," she says. Coad then looked up the recruiter who had moved on from CND to PR firm Saatchi & Saatchi, which has funded the BAP.
"I thought, 'that's interesting, a bit of a leap from what they were doing before'. I thought it was very strange that they would go from CND to working for a right-wing advertising agency, so it rang true, and I believed it."
Coad says she hasn't given the BAP a moment's thought for years. "But obviously it's been working very hard behind the scenes, and of course they would have been very worried about Jeremy Corbyn."
However, Coad says Labour shadow ministers like Alison McGovern probably don't know what they are getting themselves involved in.
"I'm sure they are joining in good faith and think they are doing something good, I'm just a cynic and always have been, so if I don't understand something I don't trust it. But I'm sure they are in good faith getting involved in something bigger than they imagine."
'Duped'
A prominent figure who did not initially notice "something was wrong" is poet and activist Benjamin Zephaniah who was approached by a BAP representative at the Hay Literary Festival in the 1990s.
Zephaniah would be a high-value recruit for the BAP, which has focused on signing up people from racial minorities prominent in the cultural world with progressive politics, who may venture into 'anti-Americanism'.
"I was approached and somebody said 'would you be interested to go to America where they have this big conference about this British American project, which is trying to build friendship with youth?' I thought, well, superficially that sounds alright," he told Declassified.
Zephaniah, who is an advisor to Declassified, added: "I thought at first it was just a conference, then I realised it was this organisation, and I just remember being flown business class to the US twice."
The second event was in Berkeley, California. "I remember being slightly bored out of my head by people coming and saying 'it's wonderful to see you here', 'I admire your work'. I thought I've got to escape."
"I realised I had been kind of duped, and I came home."
Zephaniah went to see an old friend. "I tell you what made me decide I was going to leave, I was thinking this is just wasting my time," he says. "Then I was touring heavily, and reaching big audiences, and I was thinking what am I doing here sitting with all these people in suits."
He added: "I'll never forget, I was talking to a group of people, men and women, and one guy was telling me about the work he does, he works for an international company, and goes around the world. Then they started talking about a youth project, and how good the youth projects had been in connecting American and British youth, and it was camping and workshops.
"The man said in an American accent, 'it's rather brilliant, my children did it too'. And I thought if your children did it too, it's not the kids from the Bronx, it was something about the way he said it, 'it's wonderful darling'".
Zephaniah says this is when the penny dropped. "I thought this is obviously not for me, they're not reaching the people that I thought they were going to reach, and I realised I had been kind of duped, and I came home, and I think for the next 3 or 4 years I just kept getting invites, and I just ignored them, I didn't say one thing either way and they kind of faded away. I never heard of them until you mentioned them again."
British-Nigerian poet Ben Okri, who is a celebrated figure in post-colonial literature, joined the BAP in 2014. Okri has written that British children "should be taught about the empire and colonialism but they must also learn about the legitimate voices against its cruelties and how people fought for their independence."
However, Okri now sits on the BAP's advisory board alongside Sir John Sawers, head of MI6 from 2009-14, who was a foreign policy adviser to Tony Blair at the time of the illegal invasion of Iraq. Blair appointed Sawers Britain's special representative to Iraq in May 2003, two months after the US-UK invasion.
Sawers is now a director of BP, which returned to Iraq in 2009 after a 35-year absence. He made £699,000 in his first four and half years on the UK oil giant's board, which he joined the year after stepping down from MI6.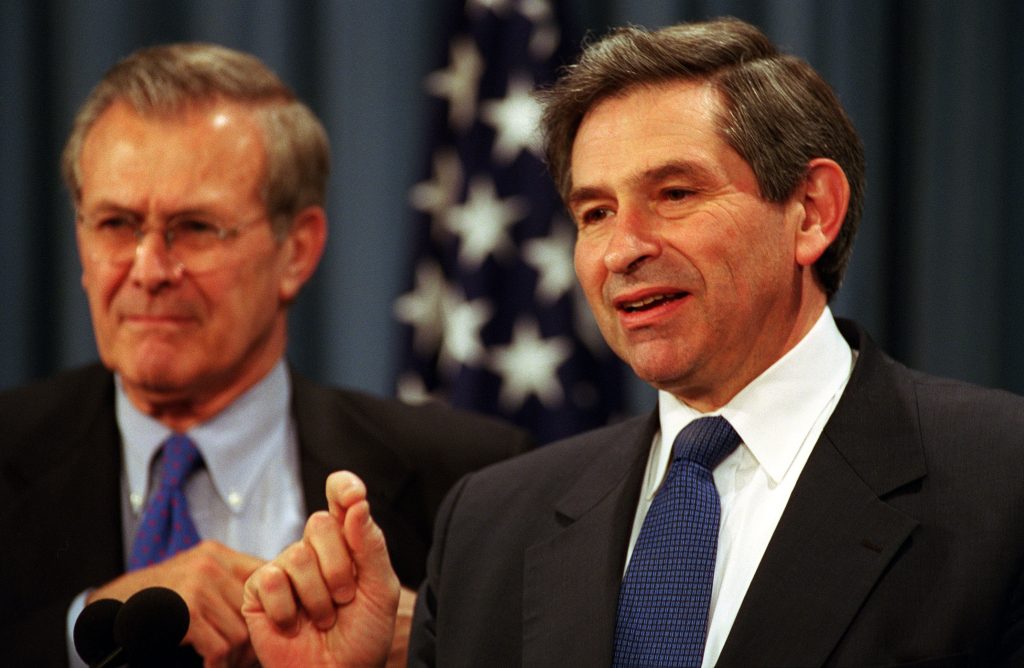 'Strictly protect'
A key figure in the BAP is Michael Smeeth, director of an asset management company who is UK chair on the BAP's executive committee and one of three directors of the company.
Smeeth's wife is former Labour MP Ruth Smeeth, who was an outspoken critic of Corbyn's leadership of Labour, particularly around his alleged toleration of antisemitism in the party.
A US diplomatic cable, published by WikiLeaks in 2010, named Ruth Smeeth as a "strictly protect" informant for the US embassy in London.
The cable – written in 2009 by US deputy chief of mission in London, Richard LeBaron – noted: "Labour Prospective Parliamentary Candidate for Burton Ruth Smeeth (strictly protect) told us April 20 that [prime minister Gordon] Brown had intended to announce the elections on May 12".
The cable continued that "a despondent Smeeth said" Brown had to abandon his election plan after a drop in Labour's poll numbers following a media scandal. LeBaron added: "This information has not been reported in the press." The cable was classified as "confidential" and "not for foreign eyes".
Ruth Smeeth, an honorary captain in the UK military, is now CEO of Index on Censorship, Britain's most important free expression group. She was appointed by Trevor Phillips, chair of Index's board, who was close to Tony Blair and has been a prominent figure within the BAP for decades. In June 2015, Phillips spoke at a BAP event at which Peter Mandelson also spoke.
From 2016-21, Index received £603,257 from the National Endowment Democracy (NED), a "democracy promotion" organisation established in 1983, two years before the BAP, and funded by the US Congress. According to the New York Times, the NED was established "to do in the open what the Central Intelligence Agency [CIA] has done surreptitiously for decades".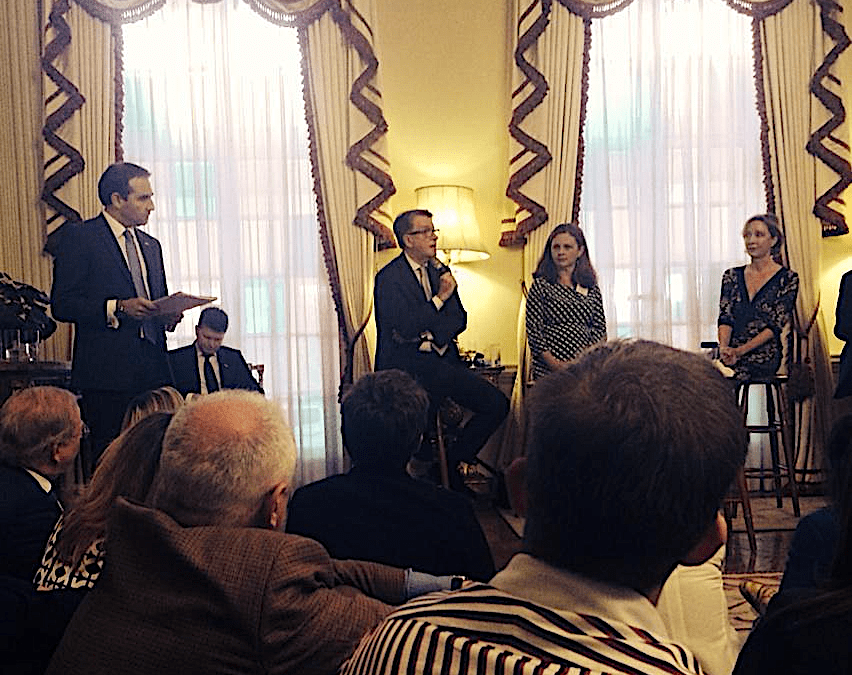 'Threat to US interests'
Work on the British-American Project began in the early 1980s during Michael Foot's leadership of the Labour Party. Recently declassified files from the CIA show how concerned the intelligence agency then was by the left turn in Labour.
The BBC notes "the deep level of concern inside the CIA about the strength of the Left within Labour in the early 1980s, a political force which the agency regarded as anti-American."
The CIA was particularly concerned about Foot winning the 1983 general election, with an internal report stating that "a Labor majority government would represent the greatest threat to US interests".
Foot's 1983 election manifesto questioned "the programme for establishing American-controlled Cruise missiles on our soil" and noted that a new European security pact should end with the "phasing out" of NATO.
The BAP's own official history notes that "the traditional British left-wing remained deeply suspicious of the United States, particularly on foreign policy and security issues" in the period, adding "this was the era of Michael Foot's leadership of a Labour Party committed to unilateral nuclear disarmament."
"A Labor majority government would represent the greatest threat to US interests."
Historian Stephen Dorril has written that Eugene Rostow, President Reagan's director of the US arms control and disarmament agency, was in 1982 "concerned about the growing unilateralist movement" and "helped initiate a…propaganda exercise in Britain, aimed at neutralising the efforts of CND."
Michael Foot was a founder and strong supporter of CND, while Jeremy Corbyn has been a member of the peace group since he was 15 and is now vice-chair.
The US neutralisation campaign, which was leaked to the Washington Post, "would take three forms", Dorrill continued: mobilising public opinion, working within the churches, and a "dirty tricks" operation against the peace groups. William Casey, then head of the CIA, met with the US Information Agency to organise the propaganda campaign in Europe.
But in 1985, with Foot defeated and the BAP established, the CIA expressed concern that the Labour Party was still "in the hands of urban leftists given to ideological extremes".
BAP is born
Preparation for the BAP began in 1982 when Nick Butler, a research fellow at Chatham House – a foreign policy institute close to the establishment and funded by, among others, the US State Department – wrote to its director. He proposed a new Anglo-American group to address "the active hostility to all things American from some parts of the political spectrum" in Britain.
Butler was not talking about the pro-American Conservative Party under Margaret Thatcher, but Foot's Labour Party. Butler was a member of the Fabian Society and a candidate to become a Labour MP. He wanted to address the fact that the strongest American relationship "had always been focused on the right of the political spectrum", the BAP notes.
Butler, the document notes, "thought of the Project as a way of putting Labour people like himself in touch with American ideas". He soon "opened a dialogue" with the US embassy in London, which then provided a grant of £1,000 to fund a "first fact-finding trip" to Washington in the summer of 1983.
Butler assembled a team to help form his new group. Among those he brought in was Sir Michael Palliser, a former head of the Foreign Office who had been a special adviser to Margaret Thatcher during the Falklands War.
"The US embassy in London provided £1,000 for a fact-finding trip to Washington."
But "no real progress was made" until "the idea was put to Sir Charles Villiers", the former chairman of British Steel Corporation. Villiers had begun his career as a banker in the City of London and lived a "comfortable, conventional Establishment life", the BAP's history notes.
But he "embraced the BAP concept", and became its first figurehead as founder-chairman. Villiers' eldest daughter is Diana Negroponte.
The group was initially called the British-American Project for the Successor Generation until the latter phrase was dropped in the early 1990s.
The group soon added to its board Labour's George Robertson, who was later defence secretary under Tony Blair and then secretary-general of NATO.
At the BAP's 30th birthday celebration in 2015, which was hosted by US ambassador Matthew Barzun at his official residence, the principal speaker was Nick Butler — who had recently left a senior role at BP. Butler is currently vice-president of the Hay Literary Festival.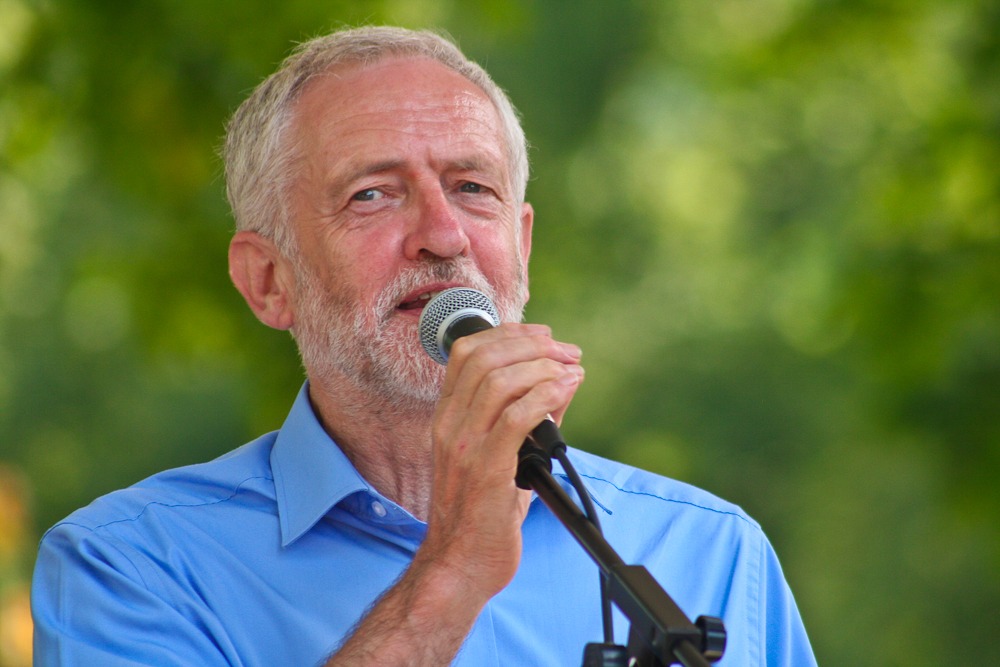 'We will do our level best'
Like Michael Foot, the US government has been concerned about anti-war Labour figure Jeremy Corbyn since the 1980s. Many of Corbyn's critics within Labour have been affiliated to the BAP, which has focused on cultivating right-wing figures in the party.
The CIA made its 1980s files about Labour available online in 2017, soon after Corbyn was elected leader. They were extensively covered by the British media and contained two specific references to Corbyn, who was a Labour MP at the time.
One file noted Corbyn's support in 1986 for an El Salvadoran trade union federation, Fenastras, which was linked to Marxist guerrillas during the country's civil war, while the Americans backed the military government.
Corbyn was also mentioned in a US diplomatic cable sent from Istanbul in 2002, and published by WikiLeaks, describing a protest in the city against the US push for war in Iraq, which embassy staff apparently monitored.
"Union leaders made speeches and the crowd chanted anti-US and anti-war slogans including 'No to Imperialist War,' and 'We Will Not Be American Soldiers'", the cable noted, adding that "speakers included a British Member of Parliament, Jeremy Corbyn from the Labor Party."
"It could be that Mr Corbyn manages to run the gauntlet and get elected."
After Corbyn's election to leader of the Labour Party in 2015, US concern grew.
In June 2019, then US Secretary of State Mike Pompeo visited the UK and was recorded saying privately: "It could be that Mr Corbyn manages to run the gauntlet and get elected. It's possible. You should know, we won't wait for him to do those things to begin to push back. We will do our level best. It's too risky and too important and too hard once it's already happened."
Pompeo served as CIA director from 2017-18 and Corbyn recently told Declassified he believed his comments were intended as "a quite deliberate message" to him. Corbyn then mentioned the CIA-organised overthrow of Chile's democratically-elected president Salvador Allende in 1973.
When Tony Blair won the 1997 election he appointed no less than five BAP members to ministerial posts in his first cabinet. Blair later said the BAP had direct access to his ministers and arranged meetings for them.
"The British/American project aims to strengthen the vital and long-standing relationship between the US and UK," he told parliament, adding "as part of that process, it arranges meetings, including with [UK government] Ministers, for young leaders from…the two countries."
Jonathan Powell, Blair's chief of staff, was a BAP member while in government and commented in 2007: "The lasting relationships that are built up [in BAP] are the only way to underpin an enduring Special Relationship. Takes the working out of networking."
Powell is now part of a conflict mediation group, Inter Mediate, which he wrote in a private email "works closely" with MI6.
Another member of the BAP, since the 1990s, is Peter Mandelson, who held various ministerial posts under Blair, and in 2015 spoke at one of its events. Two years later, Mandelson said: "I work every single day in some small way to bring forward the end of [Corbyn's] tenure in office."
US embassy
The BAP says it is funded by its fellows and 'sponsors', neither of which are public. But according to archived webpages from 2007-2011, the US embassy was a funder of the group through the period. It is likely the funding has carried through to other years.
Until last year, the BAP carried the US embassy logo on its website, and the group holds an annual reception at the embassy in London for new British fellows. The event is hosted by the US deputy chief of mission and speakers have included former CIA director Robert Gates.
BAP events happen regularly at US government buildings across the British Isles. In 2015, the US consul general spoke at a BAP meeting at the Northern Ireland Assembly, while the group's annual conference began at the US embassy in Dublin the same year.
In 2017, the US ambassador hosted the BAP at his embassy in London and the following year its deputy chief of mission hosted the group at his residence. Last year, the US ambassador again hosted a BAP reception at his official residence in London.
"Until last year, the BAP carried the US embassy logo on its website."
A BAP spokesperson told Declassified: "BAP has no formal relationship with the US Embassy, but BAP events are occasionally hosted at the embassy."
They added: "The Embassy is supportive of BAP's aims, as it would be for an entity that brings professionals from the UK and USA together."
The UK Foreign Office recently told parliament it has not funded the BAP since 2016, but that earlier records are "not held centrally". This is an unusual response to a parliamentary question and its meaning is unclear.
Corporate backers
Financial support for the BAP has also come from Britain's largest corporations.
In 2000, the BAP was funded by British arms manufacturer BAE Systems and oil giant BP as well as cigarette company Philip Morris and mining giant Rio Tinto.
By 2004 funders also included Monsanto, Coca-Cola and Saatchi & Saatchi. Three years later, funders also included investment bank JP Morgan and phone company Vodafone, in addition to BAE Systems and BP. These companies were still funding the group at the last available record, in 2011.
Robert Hoffman, then president of Coca-Cola, has said the BAP provided "one of the most intellectually stimulating experiences of my life."
A BAP spokesperson told Declassified: "The British American Project is predominantly funded by its Fellows, who pay an annual membership fee to be part of BAP. BAP also receives small amounts of support from corporate and host city partners, and generates income from a year-round events programme and annual conference." They added that new fellows are informed about the funders of the group when they join.
BAP continues to recruit senior figures from the corporate world. This year's new fellows included Jennifer Jamie, head of communications at Google, Joanna Geary, senior director of curation at Twitter, as well as Melanie LeGrande from Amazon Web Services.
Also joining this year is the vice president of investment bank Nomura, a partner at Bain & Company, and the federal government consultant at Deloitte.
'Trumpists'
The BAP has also since it was founded worked on recruiting dozens of influential British journalists from across the media. One particular focus has been the BBC, with members including its leading lights Jeremy Paxman and Jane Hill.
Hill, who joined in 2005, has said: "The annual BAP conference is an experience like no other – stimulating, challenging, always fun."
Another BBC broadcaster, Isabel Hilton, currently chair of the board of the Centre of Investigative Journalism (CIJ), has also been a significant figure within the BAP, previously serving on its advisory board alongside Diana Negroponte and another prominent BBC journalist, James Naughtie.
Charles Moore, one-time editor of the Daily Telegraph, is also a member and has commented: "Young Britons need to know America and Americans. The British-American Project provides them with an attractive way of doing so."
Another British journalist joining the BAP this year is Manveen Rana, an investigative journalist at the Times, who was previously at the BBC. On the US side, Washington Post political journalist Jada Yuan also joined this year.
Peter Jukes and Stephen Colegrave, the co-founders of Byline Times, a new media outlet in the UK, met as BAP fellows in 1999. Colegrave worked for a decade for PR firm Saatchi & Saatchi, which has funded the BAP, and served as a director of the BAP from 2011-2014.
Colegrave, who says he has advised governments, is also a trustee of UpRising Leadership, an organisation that promotes young people and social mobility and which paid for Rushanara Ali to attend the BAP conference in Manchester in 2017.
Jukes, meanwhile, has become increasingly distant from the group due what he describes as a new ideological turn. He says the organisation "has been penetrated by Trumpists".
"Basically a lot of people from the Young Britons Foundation, I'd say five or six, which was this kind of Trumpist group. I got very uncomfortable with that especially, if you remember, that guy committed suicide, Elliott Johnson. He was bullied at the Young Britons Foundation, so I brought this up with members and they were very threatening."
Jukes also points to the BAP selection committee choosing right-wing broadcaster Isabel Oakeshott over Observer investigative journalist Carole Cadwalladr when both were considered for a fellowship in 2017.
"That was the last straw for me," Jukes says. "I think the real problem is that BAP doesn't really have a mission, and therefore is easier to hijack."
"It's very much party time, and getting more raucous."
Jukes also says the seriousness of the group has declined. "It's very much party time, and getting more raucous," he told Declassified. "It was getting really dominated by the singles." Jukes said that at his first conference in 1999 "we did a skit about it being funded by the CIA because of a John Pilger article."
Jukes adds: "It was quite Blairite in the late 1990s. I think Ed Miliband was on one in 2000, when I went to America. But it got more and more expensive because you had to pay when you were a fellow."
Byline now puts on an annual festival with leading figures from the world of journalism, entertainment and politics. Speakers have included prominent figures within the BAP, such as broadcasters Sarah Churchwell, who joined in 2007, and Hardeep Singh Kohli, who joined in 2009.
A spokesperson for the BAP told Declassified: "The British-American Project is an apolitical, not-for-profit membership organisation founded in 1985 to nurture the special transatlantic relationship. Governed and predominantly funded by its members, the Fellowship is made up of a diverse range of people from across the public, private and third sectors in the UK and USA."
They added: "BAP gives members the chance to engage with others from a wide spectrum of occupations and backgrounds, enhance their intellectual curiosity, learn from the perspectives and experiences of others, and challenge (or be challenged on) their assumptions about the world".
---
---