Essequibo's offshore oil discoveries are increasingly attractive to UK and US companies
Western governments back Guyana and told Venezuelan opposition to drop country's claim to the territory
British billionaire Barnaby Swire, whose company won a contract to benefit from Guyana's offshore oil, has donated thousands of pounds to Conservative Party
Tullow Oil, which also has interests offshore Guyana, is chaired by a non-executive director of the Bank of England, which withheld reserves from the Maduro government.
The 120-year-old border dispute between Venezuela and Guyana has recently been intensified by discoveries of offshore oil by American and European companies such as ExxonMobil, Tullow and Total.
The UK has vested interests in how the dispute proceeds and appears to be applying its influence to ensure that Guyana retains jurisdiction over the area. Venezuelan control would likely herald a less welcoming stance towards British companies.
Essequibo, a former Dutch and then British colony, became part of Guyana in 1899, following an arbitration court decision in which no Venezuelans were present. It covers 160,000 square kilometres and is rich in natural resources such as gold, bauxite and sugar.
However, its main asset lies in its offshore waters, as US oil giant ExxonMobil found in 2015 when it made a significant oil discovery in its oil block 120 miles off Guyana's coast.
Despite protests from the Venezuelan government, the company was granted a licence by Guyana in 2017 to drill in the area and has now discovered over eight billion barrels of oil.
The International Court of Justice has this year been hearing claims by both Guyana and Venezuela over Essequibo.
UK investors have also shown interest in pursuing oil ventures in Guyana.
In 2017, the British High Commissioner to the country, Greg Quinn, said interest from British companies to invest in Guyana had "gone through the roof" after the discovery of large offshore oil resources.
"We are now at the stage of seeing new companies coming out here every week," he added.
The following year, Quinn made a flying visit back to Britain and spent a week in the Scottish oil town of Aberdeen. He was joined there by Guyana's ambassador to the UK, Frederick Hamley Case, who was leading a trade mission aimed at "building relationships to support the country's fledgling oil and gas sector". They toured Scottish energy firms and visited local universities.
During the trip, Quinn told Energy Voice, an industry media website: "A lot of the work that I do is to support the UK companies who are looking to come out" to Guyana. He reiterated that the number of British firms arriving in Guyana has "skyrocketed" since ExxonMobil made its major discovery in 2015.
The Foreign Office would facilitate UK investment in Guyana, according to Quinn.
"The bottom line is if there is a company here in Aberdeen that is looking for an opportunity to get into business in Guyana, we should be their first port of call," he added.
The UK military has also been involved in the process.
In July 2016, a year after offshore oil was discovered, Britain's Royal Navy gave four Guyanese personnel a one-week crash course in how to protect their Exclusive Economic Zone – the stretch of water 200 nautical miles from Guyana's shoreline, which contains the oil fields.
The British government's website states: "An oil find offshore of Guyana by Exxon Mobil in April 2015, and the public statement which followed in July 2016 of the company moving to production by mid-2020, is expected to transform Guyana, expanding the opportunities for foreign and local companies."
Hugo Swire, who served as foreign minister from 2012-16, met his Guyanese counterpart, Carl Greenidge, in 2015 to discuss "a range of issues of mutual interest", Guyanese media reported.
Swire tweeted at the time: "Discussion w[ith] Guyana FM on border dispute w[ith] Venezuela. UK & Commonwealth unequivocally support Guyana sovereignty."
Donors to the party
One company set to benefit from Guyana's offshore oil is owned by British billionaire Barnaby Swire, a distant relative of Hugo Swire.
In February this year, Swire Energy Services, part of the Swire Group conglomerate chaired by Barnaby Swire, secured a partnership with an American multinational, Global Oilfield Services, to support the latter's "drilling across Guyana" by supplying offshore containers and oilfield equipment.
Barnaby Swire had in 2019 donated £4,999 to the Conservative Party, adding to his previous funding worth £5,000 in 2017, £2,000 in 2015 and a personal donation of £2,000 to Conservative MP Julian Brazier in 2015. Swire's mother, Lady Moira Swire, donated £3,000 to the party in 2017.
Barnaby's uncle, Sir Adrian Swire, a former chairman of the Swire Group, donated £3,000 to Hugo Swire earlier in 2015 and a further £5,000 in 2017. A long time Tory donor, Sir Adrian gave the Conservative Party at least £31,000 between 2003 and 2017.
Another member of the Swire family, Sir Adrian's cousin, 'Rhoddy' Swire, donated £13,625 to the Conservative Party between 2005 and 2012, while his wife Georgina Swire donated £2,000 in 2015.
In total, the Swire family has given over £70,000 to the Conservative Party and its members.
Boris Johnson's government has strongly supported Venezuelan politician Juan Guaidó in his attempts to overthrow President Nicolás Maduro. The UK formally recognised Guaidó as the constitutional leader of Venezuela following his self-proclamation as interim president in January 2019.
A recording of a phone call reveals that when Guaidó's then "ambassador" to the UK, Vanessa Neumann, met with Foreign Office officials in January 2019 while trying to create a "coalition of support", the issue of Essequibo was discussed.
"Drop the topic," Neumann says to a fellow adviser in the recording. "The number one issue identified by the Foreign and Commonwealth Office is that they won't support us while we continue with the official line, that we want to take back the Essequibo from Guyana".
The Bank of England, which says it is "free from day-to-day political influence" from the government, was drawn into Venezuela's political dispute when Maduro requested the bank hand over more than £800-million worth of Venezuelan gold stored in its vaults.
It refused on the basis that the UK recognises Guaidó as president.
Dorothy Thompson, who is a non-executive director of the Court of the Bank of England – its governing body – is also executive chair of Tullow Oil, a British company operating in offshore Guyana. Company accounts show that Thompson earned £318,904 at the oil company in 2019.
Tullow, which had revenue of $1.7-billion in 2019, has operated in Guyana since 2008 but announced its first offshore oil discovery in the country in August 2019. The company noted the discovery could hold more than 100 million barrels of recoverable oil and has reportedly received tax concessions from the Guyanese government.
Tullow had already been criticised in the UK after documents released under freedom of information laws revealed that British ministers had "lobbied heavily" for the company in Uganda after it became involved in a row over tax payments in the country in 2011.
Tullow's founder, Aidan Heavey, who retired as the company's chair to be succeeded by Dorothy Thompson in 2018, donated more than £80,000 to the Conservative Party between 2007 and 2015.
Several other companies benefiting from oil offshore Guyana have a history of financing British politicians. Oil giant Royal Dutch Shell, which has won the rights to market Guyana's first cargoes of crude oil, donated more than £25,000 to Labour Party politicians from 2005 to 2012.
French company Total Oil & Gas, which has also obtained offshore exploration licences from Guyana, has given more than £11,000 to various British politicians over the last decade.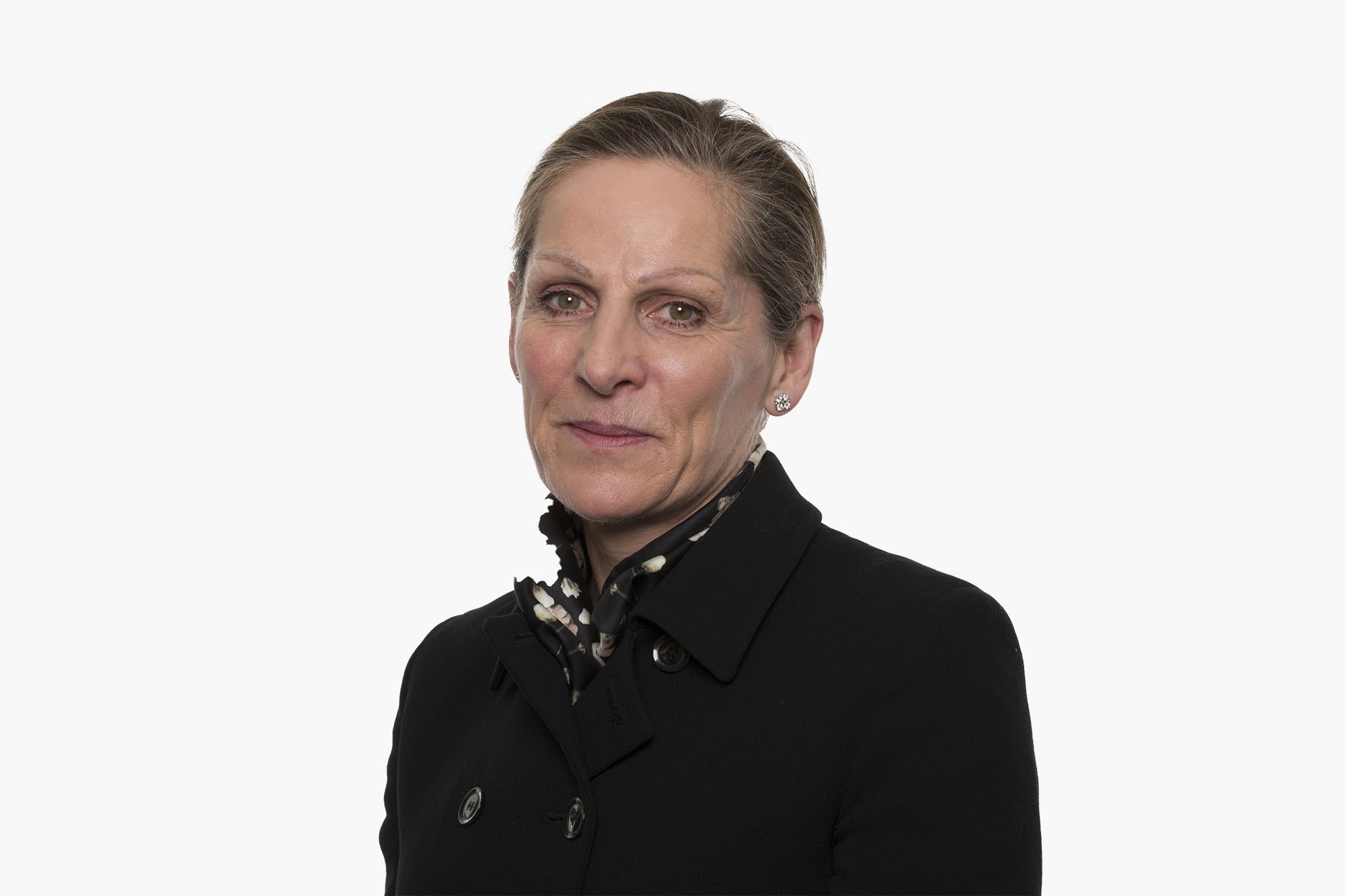 Standing with Guyana
The UK government has long made clear that it stands with Guyana in the battle for Essequibo.
Referencing an incident in 2013 in which a US-operated vessel was seized by the Venezuelan navy while prospecting for oil in the area, UK High Commissioner Greg Quinn said similar "aggression" by Venezuela towards foreign vessels in the future "will go down extremely badly".
The US government has also shown it will support Guyana's claim to Essequibo.
It announced this September that it would join Guyana in sending sea patrols to the area. The US had long argued for a "timely resolution" of the dispute over the territory, but in late 2018 it shifted position and confirmed it now calls for "all parties to respect the 1899 arbitration decision" favouring Guyana.
At the time the Trump administration was stepping up its efforts to overthrow the Venezuelan government.
Both the US and the UK have expressed concern over credible allegations of electoral fraud in the Guyanese presidential elections this year. These are considered to be the most significant since Guyanese independence in 1966, due to the oil discoveries.
Guyana is currently one of the poorest countries in South America, with over 40% of its population of 780,000 living on less than $5.50 per person a day.
Then US ambassador to Guyana, Perry Holloway, claimed in 2018 that Guyana will "be the richest country in the hemisphere and potentially the richest country in the world".
However, exploitative deals by UK and US oil companies are likely to shatter those hopes and benefit corporations operating in the country more than its people.
Dorothy Thompson was approached for comment.