A Belarusian criminal who was reported dead last month in Ukraine claimed to have received training from Britain's Special Air Service.
He was also filmed in possession of UK-supplied rocket launchers, Declassified has found.
The man, Daniil Lyashuk, came from a far-right hooligan background until he converted to Islam and expressed support for jihadist groups like Islamic State, earning the nickname Mujahid ('holy warrior').
He led a pro-Ukraine militia despite a conviction from a Kyiv court for torturing detainees in the Donbas.
Lyashuk made the claim about receiving SAS training on his official telegram channel on 27 March. The post has been viewed over 100,000 times.
His death on the frontline near Bakhmut was reported five days later.
In the telegram post, he mocked a video of Belarusian "goblin" soldiers for splitting bricks on their heads.
He wrote in Russian: "My teacher from the British SAS always said that a single blow to the head does not add intelligence to a soldier.
"Also, he constantly repeated, war is a special art and severe discipline. At the same time, periodically quoting Sun Tzu … War is a way of deception!
"Looks like the communists did not understand the essence of these words … and deceived their degenerate army! The result is on the face … well, or on the head."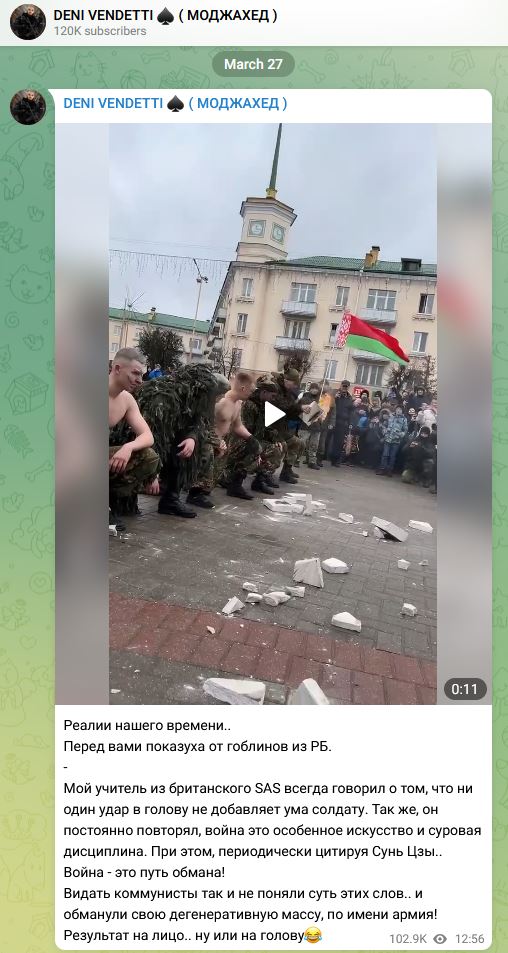 Declassified only saw the post after his death, so was not able to contact him for clarification. The UK Ministry of Defence declined to comment on special forces activity.
Lyashuk's claim adds to indications that the SAS is training pro-Ukrainian forces, including those known for human rights abuses and extremism.
Leaked US intelligence files said there were 50 British special forces in Ukraine this March. "Retired" UK special forces soldiers have been reported to be operating on "missions deep inside Ukraine".
Armed forces minister James Heappey has told parliament the UK has "troops on the ground" in Kyiv to protect its diplomats and train Ukrainian forces.
Who was Daniil 'Mujahid' Lyashuk?
Originally from Belarus, Lyashuk volunteered to fight for Ukraine after Russia occupied Crimea in 2014.
Coming from a far-right background, he converted to Islam and posed with ISIS flags.
He joined Ukraine's Tornado battalion, a small paramilitary police unit that fought against pro-Russian separatists in the Donbas.
Around 40 of its members had criminal records, including its leader.
Tornado was disbanded by the interior ministry in 2015 amid concerns over its conduct. Allegations included rape, torture and robbery.
Ukraine's chief military prosecutor described Lyashuk as "the most dangerous and cruellest" of all Tornado members
More than a dozen of its members were arrested and Lyashuk received a ten year prison sentence from a Kyiv court for crimes including torture.
Ukraine's chief military prosecutor Anatoly Matios described Lyashuk as "the most dangerous and cruellest" of all Tornado members.
The prosecutor accused him of supporting ISIS and using "extreme cynicism…cruelty and ruthlessness" to commit the "most brutal torture of the local population of Luhansk region" including raping detainees.
Lyashuk was released early in 2021 and returned to the frontline following Russia's full scale invasion last year. He founded and led the so-called Vendetti combat group and was injured twice.
On 15 April 2022, Lyashuk posted a video of his weapons supplies, which included a British-made Next Generation Light Anti-Tank Weapon (NLAW).
Another video uploaded on 1 June 2022 recorded him practising with an NLAW. Other footage shows him with US-made Javelin rockets.
Following his death, Anton Gerashchenko, an adviser to Ukraine's interior minister, hailed him as a "hero".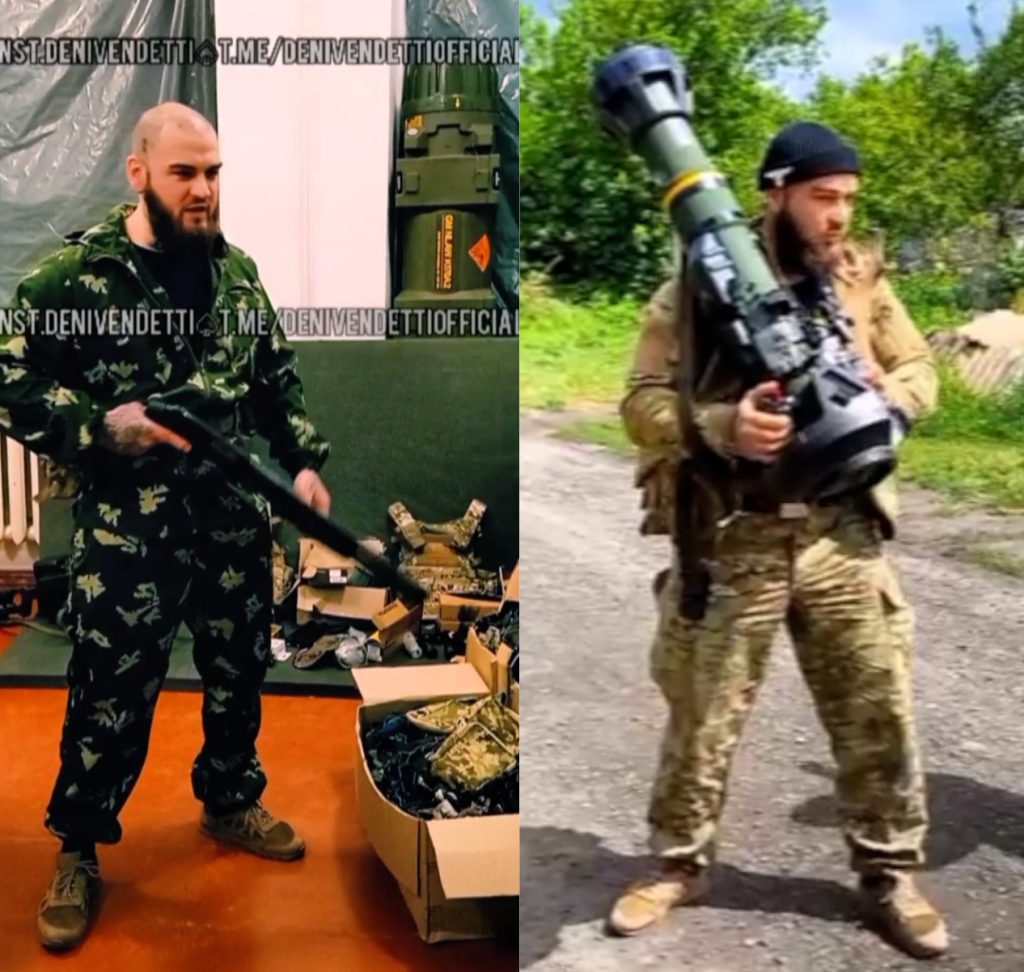 Britain manufactures NLAWs in Belfast and has sent up to 5,500 to Ukraine since Russia invaded. A small number have been supplied by other countries such as Luxembourg, which has sent 100.
Declassified has previously revealed that British-supplied missiles reached far-right and neo-Nazi Ukrainian militias, such as the Azov Battalion and Right Sector.
The UK has donated so many NLAWs to Ukraine that it has had to order thousands more to replenish British stockpiles, under a £229m arms deal.
NLAWs are just a fraction of the £4.8bn worth of weaponry Britain has promised to supply Ukraine.
An MoD spokesperson told Declassified: "The UK has provided a wide range of equipment and support to enable Ukraine to defend itself and its sovereignty. We conduct a rigorous assessment of the risks associated with providing weapons and ensure an End-User Agreement is signed by the Armed Forces of Ukraine upon receipt of lethal aid."
Blowback?
The UK has extensively criticised Russia for recruiting prisoners to serve in its Wagner mercenary group.
Ukraine's President Zelensky has overseen a similar but less reported prisoner release scheme, to bolster his troop numbers.
The presence of hardened criminals and extremists among those fighting in Ukraine is likely to concern Britain's security services, especially if British volunteers are mixing with them.
A report last year by parliament's Intelligence and Security Committee on "extreme right-wing terrorism" contained a heavily redacted section, which may refer to Ukraine.
"Ukraine's President Zelensky has overseen a similar but less reported prisoner release scheme"
It read: "There is no process in place to monitor those 'G***' individuals who have travelled overseas for Extreme Right-Wing Terrorism-related purposes and have returned to the UK – there is a strong possibility that these returning foreign fighters, some of whom may have fought ***, will have been further radicalised *** and developed connections with others who share their Extreme Right-Wing ideology."
Ukraine's far-right has already planned attacks in the UK. In 2013, a Ukrainian neo-Nazi Pavlo Lapshyn stabbed to death Mohammed Saleem, an 82-year-old Muslim man in Birmingham.
Lapshyn had also tried to plant bombs outside three mosques in the Midlands before his arrest.
---
---