New revelations come as UK Metropolitan Police launch an unprecedented war crimes investigation into allegations British mercenaries were involved in atrocities against Sri Lanka's Tamil minority in mid-1980s
The new evidence was kept in a 'cupboard' at British High Commission in Sri Lanka for over three decades and not given to National Archives
Foreign Office claims to UN 'we do not believe they add anything of substance' to the allegations against British mercenary firm Keenie Meenie Services
Crackdown on leftists from 1988-89 used the 'Jakarta Method' of exterminating Marxist sympathisers, killing around 60,000 people
British mercenaries were active in Sri Lanka for up to a year longer than previously thought, Declassified has found.
The company for which they worked, Keenie Meenie Services (KMS), kept an intelligence officer stationed at Sri Lankan military operations headquarters during the brutal suppression of one of the country's left-wing organisations in 1988–89.
Around 60,000 people, mostly students, are alleged to have been killed by Sri Lanka's security forces during a crackdown on the People's Liberation Front (Janatha Vimukthi Peramuna or JVP), a controversial leftist movement drawn from the majority Sinhalese ethnic group.
KMS was initially understood to have withdrawn almost all of its team from Sri Lanka in April 1988, around the start of the crackdown. The new evidence indicates at least one member of the company held a significant role in the country's security apparatus until May 1989.
British detectives are already investigating allegations that KMS was involved in war crimes by Sri Lanka's military between 1984–87, in its bid to prevent independence for the country's Tamil minority.
Those allegations were published in my book, which came out this January. However, it was not clear whether KMS officially stopped working in Sri Lanka after the campaign against the Tamils — or if the company's staff had stayed on to help put down the subsequent Sinhalese uprising.
Last week the Foreign Office sent Declassified more documents about the mercenaries, some of which had not been seen before, in response to a freedom of information request. The files had been kept in a "cupboard" in the "old Defence Section" at the British High Commission in Sri Lanka.
They were part of a collection of reports from the British Defence Attaché in Colombo spanning 1971 to 1995. One diplomat said to their colleagues: "We have no insight into why these particular files were kept, or whether London were [sic] made aware."
The Foreign Office notified the UN's Working Group on Mercenaries in August that it had found the files, telling the watchdog in a letter that "although these files contain information on KMS, we do not believe they add anything of substance to what has already been stated".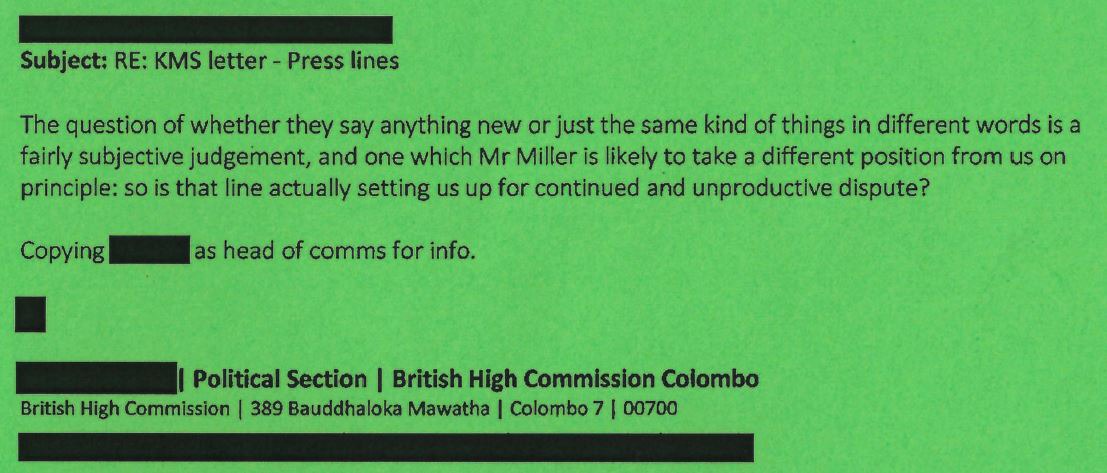 Internal correspondence shows that a diplomat in the political section of the British High Commission in Sri Lanka said in August: "Whether they say anything new or just the same kind of things in different words is a fairly subjective judgement, and one which Mr Miller is likely to take a different position from us on principle."
Indonesian solution
Not only do the files disclosed to Declassified show that KMS stayed in Sri Lanka for longer, they also provide the name of a mercenary who had not been identified before.
The new disclosure shows KMS kept a former British army intelligence corps captain, Robert McCrindle, "working in the OP HQ [operations headquarters] of the SL MOD [Sri Lankan Ministry of Defence]" after 30 December 1988 — a period following the termination of the rest of the KMS contract.

The file also shows that another British military veteran, John Winterbourne, kept working at a Sri Lankan air force training academy in Ratmalana until mid-May 1989, although it is not clear who for. The file describes Winterbourne as "ex-KMS".
The evidence available to me when my book was published suggested that almost all KMS personnel left Sri Lanka by April 1988, after handing over to local instructors at the Special Task Force training academy — a police paramilitary facility where KMS had held senior positions since January 1984.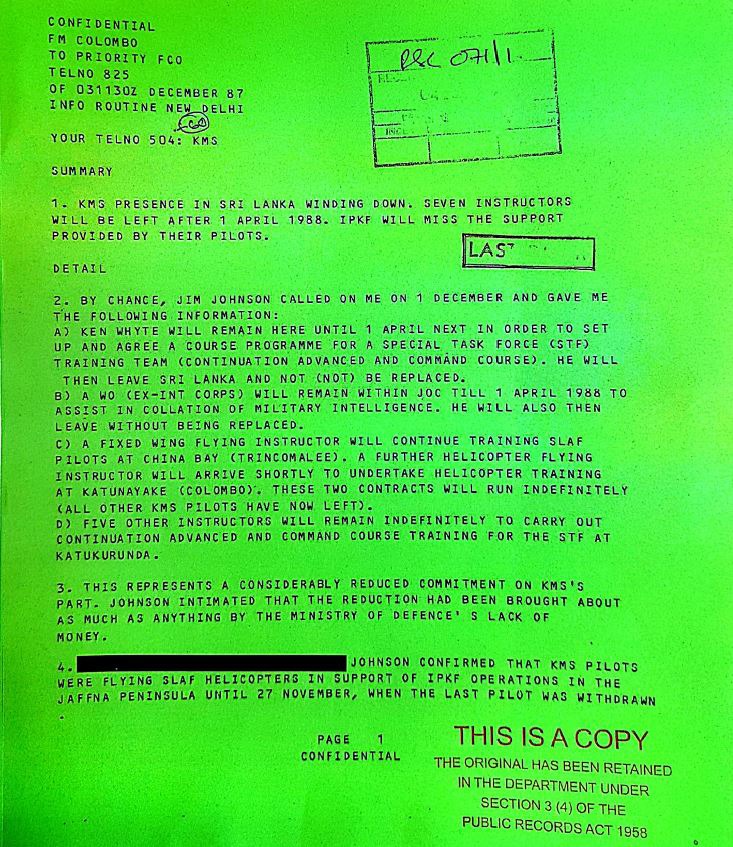 The fact that some KMS members stayed in Sri Lanka throughout 1988 and even into 1989 means that the company could have been involved in the suppression of the JVP uprising. David Gladstone, Britain's High Commissioner to Sri Lanka at the time, told me that tens of thousands of young people were killed by security forces in response to the rebellion.
"Their minister of defence confided in me that they were working on what they called the 'Indonesian solution', which was quite simply a leaf taken out of the policy adopted by the Indonesian President [Suharto] back in 1965," Gladstone recalled, referring to the so-called Jakarta Method.
"[It] consisted in putting down a communist rebellion by simply capturing and killing everyone they could find — every young man between the ages of 16 and 25, on the very simple principle that if you take out all those young people there's nobody left to carry on the rebellion. And they killed at a conservative estimate a million young Indonesians at that time and indeed the rebellion stopped."
In Sri Lanka, the Jakarta Method had similar results. "They just went on killing and killing," Gladstone said, "until at a conservative estimate there were sixty odd thousand young Sinhalese men who were killed by the security forces."
Gladstone accused Sri Lankan forces of "hauling young men out of their beds at night and disappearing them… there were many tales of mothers looking for their lost ones and not being able to find them.
"They were shooting them in the back of the neck, throwing them into rivers — so they floated all the way down to the sea so they could be seen on the way. They were simply parking them by the roadside and setting fire to the bodies."
Gladstone said that when he spoke to Sinhalese villagers, their complaints centred on the KMS-trained paramilitary Special Task Force. "They all complained bitterly about these Special Task Force people who they accused of carting people off, and disappearing them into big camps, which were not really acknowledged as camps, and from which one felt as if a lot of these people never really re-emerged."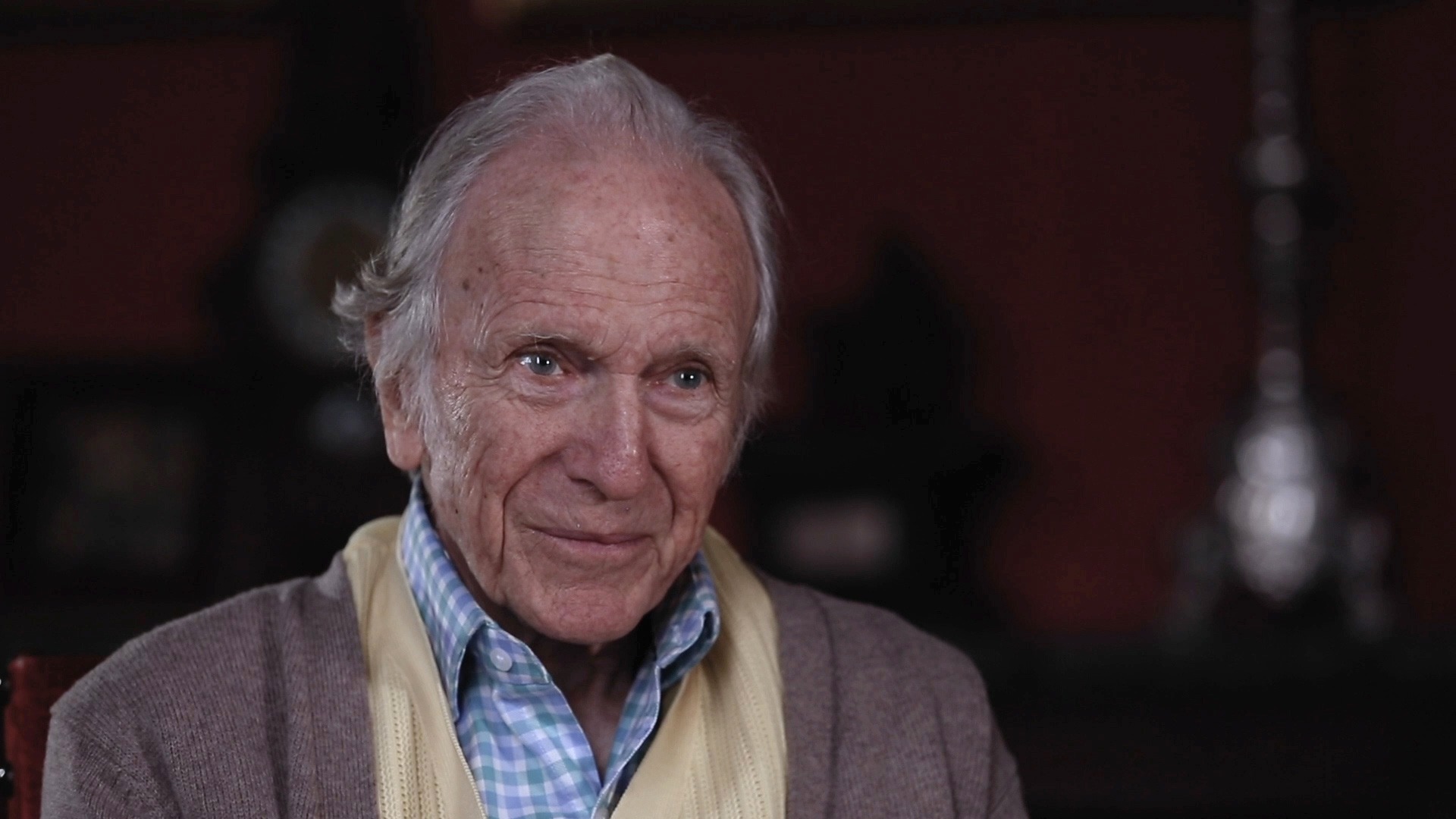 Although Gladstone was later expelled by the Sri Lankan government for raising concerns about ballot rigging, he does not appear to have objected to the KMS presence. Foreign Office records show that Gladstone regarded KMS's departure after 1989 not as an opportunity to end Britain's involvement in the conflict, but as a moment to provide Sri Lankan forces with serving UK military trainers instead of mercenary instructors.
Bashana Abeywardane, a Sinhalese journalist living in exile, was a student activist in 1988 during the crackdown. He told Declassified that Sri Lanka's then President Jayewardene unleashed "a brutal counterinsurgency campaign, which was backed by his western allies. The strategy was basically to terrorise the masses by inflicting fear through acts of indiscriminate violence.
"Protest marches in Colombo and other areas were met with indiscriminate shooting carried out by the army and police. Within the first three days of the protests, over 130 protesters were killed while more than 700 were arrested.
"Over the next few months, local human rights groups started receiving complaints about a rapid wave of disappearances in the deep south. Initially, abductions and targeted assassinations became the most common tactic employed by the armed forces, which was later supplemented by massacres carried out in the rural areas.
"One of the first well known victims was Sathyapala Wannigama, an assistant lecturer in philosophy, who was abducted in November 1987. He remained missing for two months before his body was left lying on a road side with clear evidence of torture."
The JVP also committed human rights abuses throughout the uprising, as the cycle of violence escalated. Laws were passed to give the security forces more power.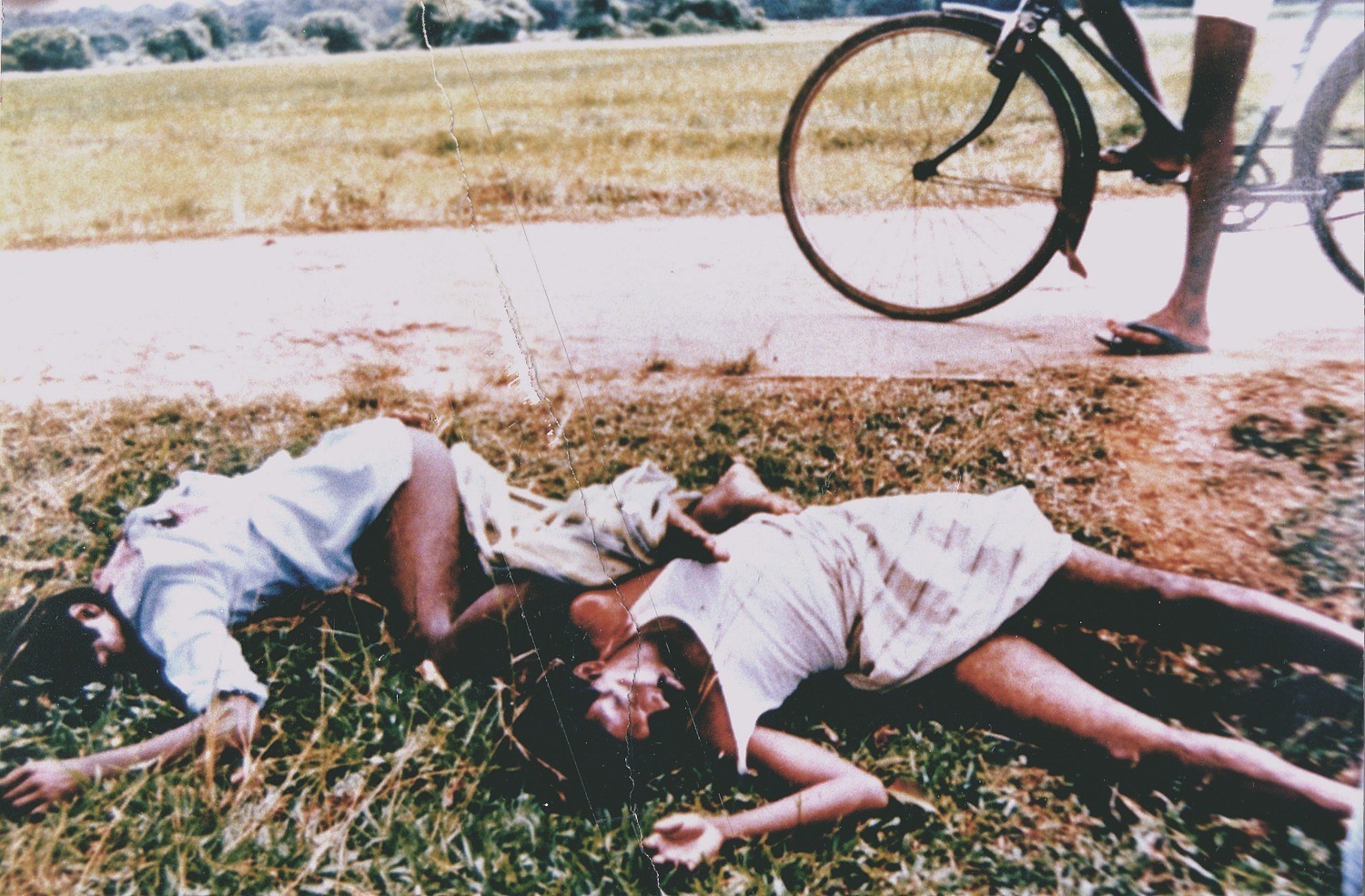 "In July 1988, the government introduced Regulation 55FF," Abeywardane explained. "This was a draconian law that authorised the police to dispose of dead bodies without an inquest. Students as well as young men and women from the rural south were taken into custody in hundreds and tortured in numerous police stations and military camps.
"However, as the resistance grew, [President] Jayewardene was forced to step down and call for presidential elections in December 1988. But days before the elections, the government passed the indemnity (Amendment) Act, granting immunity from prosecution to the members of the armed forces, provided that their actions were carried out in the public interest.
"After the election of a new President in March 1989, the massacres accelerated. By the end 1989, the uprising was crushed by unleashing an unprecedented campaign of terror that left tens of thousands dead."
He added that the violence of this period "cannot be understood leaving out the role played by Jayawardene's western allies who overtly and covertly contributed to enhance the kinetic capabilities of the state armed forces throughout the 1980s, by means of arms and counterinsurgency expertise."
Police progress
Meanwhile, in London, police have now completed a scoping exercise into allegations that KMS was involved in war crimes against Tamils during the mid-1980s, and are proceeding with a full investigation.
The scoping exercise began in March, following publication of my book revealing that pilots from KMS were involved in helicopter gunship attacks on Sri Lanka's Tamil minority during their independence struggle.
Four detectives from the Metropolitan police's war crimes team — a quarter of its manpower — are assigned to the KMS case. Lawyers for the Tamil Information Centre (TIC) in London have submitted a detailed dossier of evidence to the police to assist with their enquiries.
Anuraj Sinna, a director of the TIC, said: "War crimes committed by the Sri Lankan state, ably assisted by British mercenaries, caused death, displacement and massive suffering to the Tamil people. All of those who committed those war crimes should be brought to justice. We hope that this investigation is the first step to, ultimately, a successful prosecution."
Two other complaints about KMS, including one from the group Together Against Genocide, are understood to have been filed with the police.
Statistics show it is rare for the war crimes team to move beyond a scoping exercise and between 2015 and 2017, only two out of 21 cases did so. Another 19 matters from the Middle East and Africa are currently being scoped.
In order for cases to become subject to a full investigation, detectives must be satisfied that they can identify potential suspects and trace witnesses.
Police progress in the KMS case emerged after the Mayor of London, Sadiq Khan, answered questions from assembly members Murad Qureshi and Siân Berry.
Qureshi, a Labour politician and chair of Stop the War Coalition, has long scrutinised the Met's war crimes team.
He told Declassified: "I welcome the good news that this has moved from a scoping exercise to a full investigation and I'm grateful that the Met police are responding to the Tamils' community interest in this issue in London."
Berry, who is co-leader of the Green Party, commented: "I absolutely welcome the Met's war crimes unit at last taking action to open a proper investigation into these atrocities. It's shameful if any British company is alleged to be involved in murder and human rights abuses in this way.
"We need to take responsibility for bringing criminals operating from our soil to justice. Our legal system will not tolerate an 'out of sight, out of mind' attitude to these international crimes."
David Walker, the most senior surviving member of KMS, has not responded to my requests for comment. However, his representatives told the Sunday Times last week: "The allegation that David Walker or staff of KMS Ltd were complicit in war crimes in Sri Lanka in the mid-1980s is categorically denied."
Mr Walker has not yet been asked to assist the Met police investigation, but would be "happy to cooperate if asked".
The spokesman added: "The training of the Special Task Force of the Sri Lankan Police was designed to inculcate the military philosophy of 'winning hearts and minds' and the paramount need to respect human rights."