A secret 'Gulf Advisory Group' existed for at least two years
UK defence and foreign ministers failed to declare meetings to parliament
Body is second clandestine foreign policy forum to be revealed in recent months
Government refuses to provide full information about the secret groups to opposition MPs
A director of one of the world's largest arms companies had an off-the-record meeting with UK government ministers to advise them on policy towards the Gulf, it can be revealed.
Sir Richard Paniguian, a director of Raytheon, secretly met British defence and foreign ministers in January 2016 at the height of Saudi Arabia's bombardment of Yemen.
Raytheon is a major supplier of missiles to the regime in Riyadh, whose air force had recently bombed a wedding party in Yemen, killing 130 civilians.
There is no official record of what was discussed at the meeting which was attended by then defence procurement minister Philip Dunne and foreign minister Tobias Ellwood.
Neither of them declared the session on their departmental transparency logs of external meetings where ministers are required to record contacts with arms dealers.
The meeting has only come to light five years later because former UK foreign minister Alan Duncan mentioned in his memoirs that he attended the session as a Conservative MP.
Duncan said the meeting was organised by the Ministry of Defence's "Gulf Advisory Committee" to discuss oil prices and upcoming visits to Saudi Arabia by then prime minister, David Cameron, and chancellor George Osborne.
Paniguian was a director of Raytheon Systems Limited from 2015 until his death aged 67 in June 2017. He had previously run Whitehall's arms sales division, the so-called Defence and Security Organisation.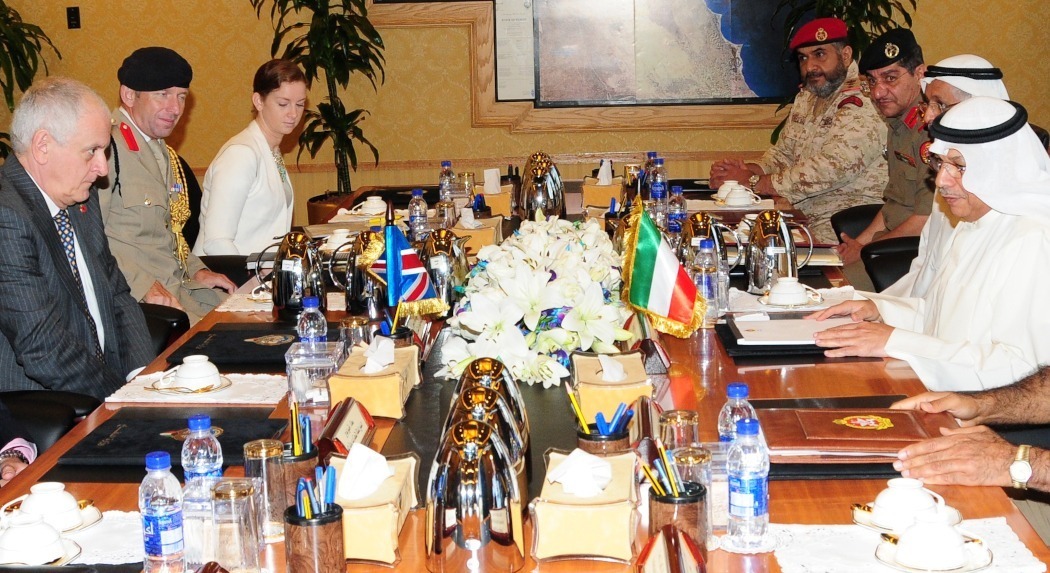 Paniguian spent much of his career working for oil company BP where he helped the firm forge lucrative links with Putin's Russia and Gaddafi's Libya.
Months before the invasion of Iraq in 2003, Paniguian led a BP delegation to meet British trade minister Elizabeth Symons, who was told by his team that Iraq's oil would be of "immense strategic advantage".
Symons, now a Baroness, is among those who Duncan claims attended the Gulf Advisory Committee in 2016, together with Conservative peer Patricia Morris and former UK military chief Lord Guthrie, whose parliamentary register of interests says he is director of oil firm Gulf Keystone Petroleum; however, Declassified has been told he left the company in 2015.
Aside from the reference to a Gulf Advisory Committee in Duncan's diary, there is no other published record of the Ministry of Defence (MOD) having such a group.
The government has previously been criticised by campaigners for operating a secretive Gulf Strategy Unit to formulate British policy towards the region, however, this appears to be a different body.
When backbench Labour MP Zarah Sultana recently questioned the arrangement in parliament, she was first told: "The Ministry of Defence does not have a Gulf Advisory Committee."
Three weeks later, in answer to a further question by Sultana, the government admitted it had a "Gulf Advisory Group" to which Paniguian had been invited on 11 January 2016, but said there were "no records" of the meeting's minutes.
By last week ministers were still not able to tell Sultana when the group was first formed, how often it met, who attended and chaired its meetings, nor why its existence was kept secret.
They said "we have limited information on the Gulf Advisory Group" and were "seeking further information".
Sultana told Declassified: "These disgraceful revelations expose the Conservative government's deeply troubling relationship with arms dealers. While Raytheon was selling missiles to the Saudi regime — whose bombs have been used in alleged war crimes in Yemen — government ministers were meeting the company's director in secret.
"The fact ministers tried to keep this hidden is an acknowledgement that this meeting should never have happened. The public don't want British weapons to be used in war crimes in Yemen or anywhere else in the world."
MI6 controller for the Middle East
At the time of writing, all the government could confirm to Sultana was that the Gulf Advisory Group existed for over two years until September 2018 and that Sir Geoffrey Tantum had attended the January 2016 session with Paniguian.
Tantum, a former MI6 controller for the Middle East, is a key adviser to the repressive King Hamad of Bahrain, who has rounded up opposition activists and sent forces to fight alongside Saudi troops in Yemen.
In 2018, Tantum was awarded a knighthood by the Queen "for his outstanding service and contributions in the development of relations between Bahrain and the United Kingdom for over 20 years". He left MI6 in 1995.
Reacting to our investigation into the Gulf Advisory Group, Sayed Ahmed Alwadaei from the Bahrain Institute for Rights and Democracy (Bird) told Declassified: "The government is making a mockery of its democratic principles by forming an entirely secret group, apparently reserved for matters concerning Gulf states — some of the most repressive regimes on earth."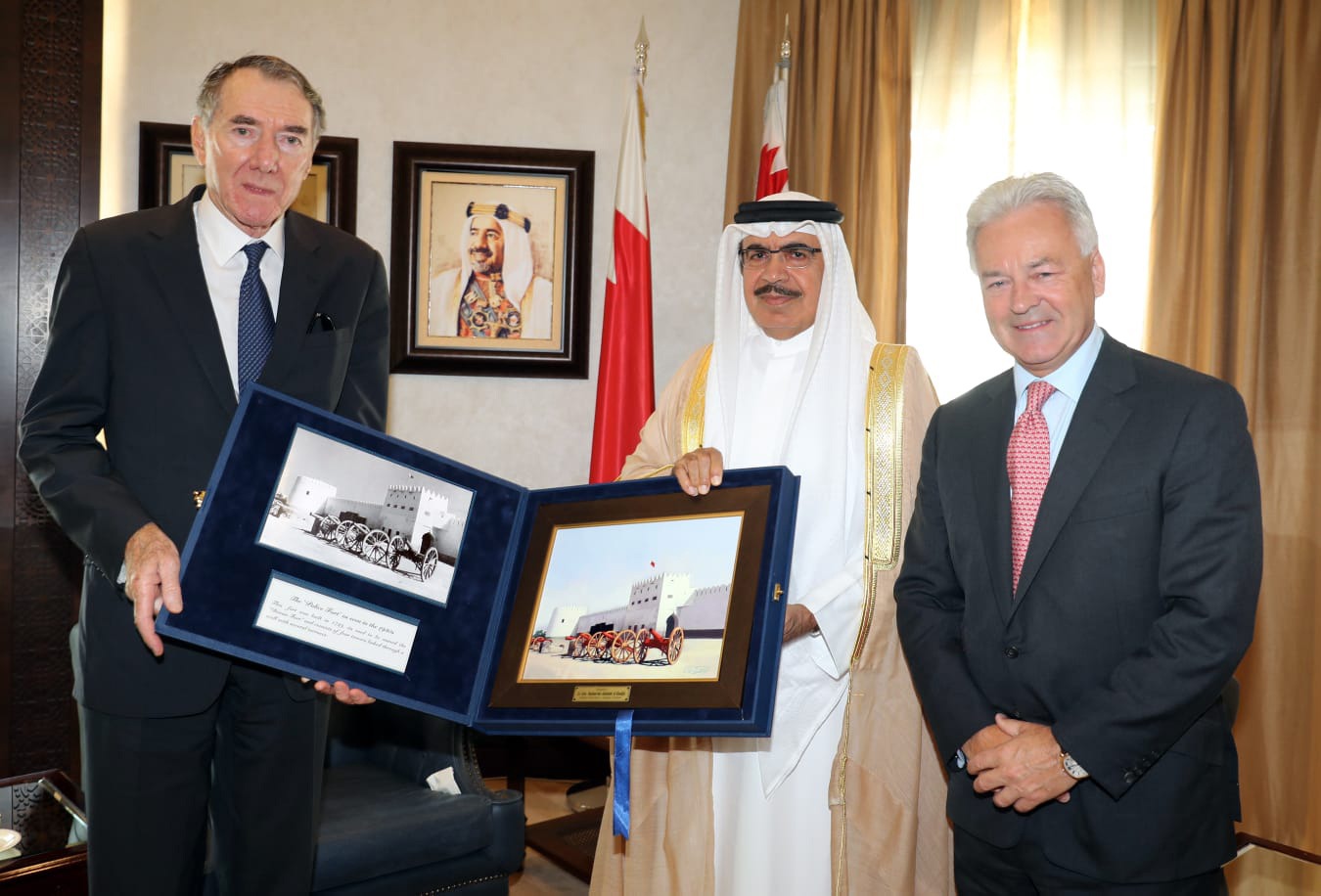 Bird described Tantum's senior position with the Gulf monarchy as "deeply alarming", warning that former British spies should not advise "the dictator of Bahrain whilst he is taking political prisoners like Abdulhadi Al-Khawaja and Hasan Mushaima hostage, subjecting them to systematic medical negligence and issuing them life-long prison sentences."
Mushaima and Al-Khawaja, who Amnesty International recognise as prisoners of conscience, have spent the last ten years behind bars since peacefully leading Arab Spring pro-democracy protests.
Mushaima's son Ali, who lives in exile in London, has grown increasingly concerned that his 73-year-old ailing father cannot withstand further incarceration, and on Tuesday a UN expert called for Al-Khawaja's immediate release.
Bahrain's royal family has a long tradition of relying on British advisers and the practice may continue after Tantum eventually retires.
Duncan claims Tantum told him over a cup of tea in 2017 that "he wants to suggest to King Hamad that I gradually step into Geoffrey's shoes as a long-term adviser to His Majesty in Bahrain."
Secret societies
Duncan's diary did not just divulge the existence of the Gulf Advisory Group. He also revealed that the repressive Sultan Qaboos of Oman had a secret Privy Council whose membership was drawn almost exclusively from the top of the British establishment.
These included serving heads of MI6 and the UK military, a former governor of the Bank of England and a senior aide to the Queen, who would advise Qaboos on economic and security policy without his subjects' knowledge.
Since Declassified broke this story, half a dozen MPs from different opposition parties have questioned ministers in parliament about the Privy Council, confirming key details about its secretive midnight meetings which took place every January.


Labour MPs Clive Lewis and Navendu Mishra were told that Duncan attended the Sultan's Privy Council in a "private capacity" and that the Foreign Office "did not approve" his visits when he was an international development minister in 2011 and a foreign minister in 2017-19.
Scottish National Party MP Martyn Day managed to find out that the Privy Council has been attended by four chiefs of the defence staff, stretching back to Lord Guthrie's tenure in the late 1990s, indicating that the secret body existed for at least two decades.
Guthrie stood down from leading the UK military in 2001, but Day was told that Britain's last three defence chiefs have served Oman's Sultan as privy councillors since General Nicholas Houghton took command in 2013.
The UK's current defence chief, General Nick Carter, attended the Privy Council in Oman on 5-6 January 2019, but ministers have refused to say how much hospitality he received on the trip.
Alba MP Kenny MacAskill was repeatedly rebuffed and told "the information is not held centrally and to provide it would incur disproportionate cost". The MOD has told Declassified in response to a freedom of information request that it would be too "burdensome" to release Carter's records from the trip, which run to around 100 pages.
MacAskill did manage to confirm that the current head of MI6, Richard Moore, attended the Sultan's Privy Council in 2019 when he was political director of the Foreign Office, but Moore's hospitality records remain sealed.
In another revelation, Sultana and MacAskill uncovered that General Carter was in Oman for a Privy Council meeting from 2 to 5 January 2020, however, this session appears to have been cancelled because Qaboos was on his deathbed.
Instead, Carter met discretely with an Omani defence minister, the chief of staff and Royal Office minister General al-Naamani, who activists accuse of corruption.
MacAskill, a former Scottish government justice minister, told Declassified: "Things are opaque enough in these Gulf states without matters being clouded further by the British government. Given understandable concerns about human rights violations, openness is required by those representing the UK there, most especially the military given current repressive actions in Oman."
Following the death of Qaboos, it is uncertain whether his successor Haitham bin Tariq will continue the tradition of holding Privy Council meetings with British advisers.
When Green Party MP Caroline Lucas sought clarification on this matter, she was told that General Carter "would welcome the opportunity to participate in any strategic dialogue as part of our wider engagement with this important partner."
Raytheon, Ellwood and Dunne were asked to comment.
---
---