Britain's Ministry of Defence has bought £46-million worth of military equipment from Israeli arms firm Elbit since 2018

Two British soldiers are attached to the US "security coordinator" based at the US embassy in Jerusalem

Britain has 10 troops in Israel able to offer military training and "defence engagement"

UK provides aid to Palestinian Authority to "deal with threats to Israel"
The Welsh coastline may seem a puzzling location for an Israeli arms firm to attempt something of an image makeover. Yet that is where the Haifa-based Elbit Systems has recently been showcasing its drones.
The test flights have been undertaken in cooperation with Britain's rescue services. HM Coastguard claims its objective is to explore how new technology can "potentially save lives" and protect against the "worst effects of pollution".
Yet Elbit's publicity about its Hermes 900 drone omits the fact that it was first deployed during Israel's major attack on Gaza in the summer of 2014.
Elbit representatives were closely involved in the offensive by maintaining the aircraft and overseeing their use, the Israel Air Force has acknowledged. Elbit's technology facilitated the killings of civilians at that time.
The operators of an earlier version of the drone – the Hermes 450 – helped identify a target on 16 July 2014 believed to be militants from Hamas, which opposes Israel's occupation. But it was four Palestinian children playing on a beach who were killed when the Israeli military fired a missile towards them.
Elbit first registered its British division in 2004 and the following year UAV Tactical Systems – a joint venture between Elbit and French arms giant Thales – won a contract with the British Ministry of Defence (MOD) initially priced at £800-million. The deal was to provide the British army with Watchkeeper drones, which are modelled on Elbit's Hermes 450.
Elbit Systems UK has established a considerable presence in Britain over the past 16 years. A map published on its website indicates it now has nine production sites or offices in Britain, including a subsidiary in Shenstone, near Birmingham, which manufactures engines for drones.
The Shenstone plant is one of several Elbit facilities where activists from Palestine Action have recently protested.
Britain's armed forces are an important customer for Elbit, details obtained by Declassified show. The MOD has placed eight orders worth almost £46-million with the company since 2018.
The largest of the contracts – valued at £31-million – is for virtual reality equipment made by Ferranti Technologies, an Elbit subsidiary based in Oldham, near Manchester. According to the MOD, the equipment will allow British soldiers to train "as if they were on the ground in a hostile environment".
Britain also exports a large volume of weapons to Israel. Since 2015, the year after Israel's attack on Gaza, British ministers have given the green light for £387-million in weapons exports to the country.
Between January and March this year, the British government approved 24 arms export licences for Israel, including components for a range of equipment such as assault rifles, pistols, combat helicopters, warplanes, radars, tanks and submarines. Just two applications for military sales to Israel were refused in that period.
Official export figures understate the real total since Britain has rubber-stamped over 30 "open licences" – which often permit exports of an unlimited quantity of the goods approved – for weapons sales to Israel over the past five years.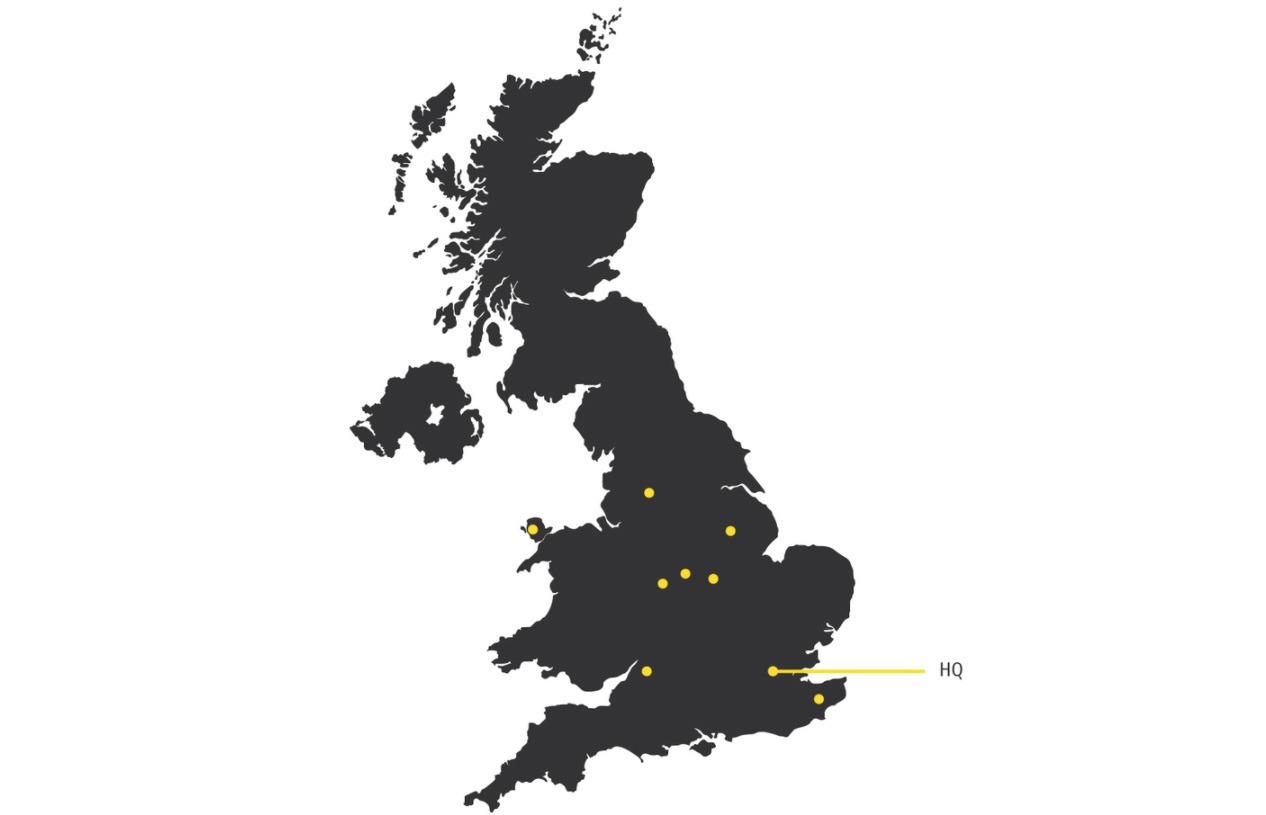 Embassy in Jerusalem
The British government tries to appear balanced in its Middle East policy. Boris Johnson's stated aim is to achieve "a solution which provides justice and lasting peace for both Israelis and Palestinians".
In practice, however, Britain has accommodated Donald Trump's ever-tightening embrace of the Israeli occupation. The US president's recognition of Jerusalem as Israel's capital was a clear departure from an international consensus under which Israel's seizure and annexation of East Jerusalem was regarded as null and void.
The British government responded to Trump's announcement in December 2017 in very mild terms, with Theresa May, then the prime minister, describing the step as "unhelpful".
Britain's representatives did stay away from the ceremony opening the US embassy in Jerusalem. But the "boycott", as it was called in some press reports, was short-lived, and Britain soon began cooperating with that embassy.
Mark Schwartz, the US security coordinator for Israel and the Palestinian Authority (PA), uses the embassy in Jerusalem as his headquarters. He leads an eight-nation team, of which Britain is a member.
Schwarz is the latest US general to hold the post which was established by Condoleeza Rice, then secretary of state, in 2005. A key purpose of the role has been to ensure that security forces nominally working on behalf of the Palestinians – a people under occupation – liaise with Israel, the state enforcing the occupation.
Trump has maintained the security coordinator post despite cutting US expenditure on the PA and despite Mahmoud Abbas, the PA's president, threatening to cease cooperating with the Israeli military.
Declassified has found that two British army personnel assist Schwartz's team, "in addition to their full-time duties in the West Bank", according to the Foreign Office.
"Other than the cost of the military personnel, the UK government does not financially contribute" to the US security coordinator, the Foreign Office told Declassified.
Military training
The British government revealed in 2018 that it was providing military training to Israel. Declassified has now found that Britain provided two training courses to Israeli military officers in Britain in 2019.
A course in "ordnance design" was given to Israeli forces at the Defence Academy in Oxfordshire, southern England, and an "amphibious warfare course" was provided at HMS Collingwood, the Royal Navy's largest training school.
In total, Britain stations 10 troops in Israel, according to a recent parliamentary answer by Annabel Goldie, a defence minister.
When asked for clarification, an MOD spokesperson said those troops are "deployed in both Israel and the West Bank". Asked why Britain has troops in Israel, the spokesperson replied: "We have military officers in the embassy in Tel Aviv to support the UK's foreign mission in Israel."
The spokesperson stated that the "defence section" in that embassy "plays a diplomatic role" and that defence sections "facilitate international engagement between the countries" and provide opportunities for "training exercises".
The MOD added: "Any defence engagement is designed to educate where necessary on best practice and compliance with international humanitarian law."
Last year the Israeli military flew F-15 warplanes alongside Britain's Typhoon jets in a training exercise hosted by the Royal Air Force in Britain. Israel has used such F-15s – supplied by the US – in its attacks on Gaza.
Despite this, the North Atlantic Treaty Organisation (NATO) military alliance has developed deeper ties with Israel over the past five years. Israel now has full-time staff within NATO's headquarters in Brussels.
A NATO spokesperson told Declassified that Israel has participated "in approximately a dozen" exercises with the military alliance since 2015. Britain has joined some of those exercises.
'Threats to Israel'
Three years ago, Priti Patel resigned as Britain's international development secretary when it emerged that she had held unauthorised discussions with Israeli politicians, including prime minister Benjamin Netanyahu.
Patel had raised the idea that field hospitals run by the Israeli military in the occupied Golan Heights could receive British aid money. These hospitals have been used for treating fighters hostile to Syrian President Bashar al-Assad.
However, the idea of giving money directly to the Israeli army was viewed as a step too far by the British government at that time.
But some of Britain's current aid to the PA appears to benefit Israel's occupation forces. One project, funded through the UK's Conflict, Stability and Security Fund, is providing £2.8-million during 2019-21 for activities aimed at building the capacity of the Palestinian security forces.
A "business case" document for the project drawn up by the Department for International Development in May last year states that the "sector needs to be smaller, cheaper and more accountable so that it can provide quality security services to Palestinian citizens and deal with threats to Israel originating in the West Bank" without foreign aid.
The same paper warns against "a full or partial collapse of the PA security establishment" since that would "jeopardise the fragile stability which the PA security forces are currently maintaining, including the security cooperation with Israel".
It also states: "The UK aid logo will not be used and there will be no active communications about the programme".
Under international law, Palestinians have the right to resist the Israeli occupation and are not required to deal with such "threats to Israel".
Israel has long branded all armed resistance to the occupation as "terrorism" and, especially since the 11 September 2001 atrocities, presented itself as a victim of "terrorism" and an expert on how to contain it.
Police relationship
The Interdisciplinary Center Herzliya – a university near Tel Aviv – is central to Israel's branding as a hub of knowledge on "terrorism", and Britain's law enforcement chiefs have displayed a desire to learn from that hub.
Neil Basu, the head of counter-terrorism with the National Police Chiefs Council in Britain, addressed one of the "security" conferences in 2019 for which the Herzliya university is known. Basu's presentation focused on Prevent, a programme the UK government presents as an anti-radicalisation strategy.
With ample evidence that it has encouraged bigotry against Muslims, Prevent has been widely criticised as counterproductive. Even Eliza Manningham Butler, the former director of MI5, the UK's domestic security service, has raised doubts about its effectiveness.
While acknowledging that Prevent had encountered opposition, Basu, the UK's most senior counter-terrorism officer, claimed the programme is "full of people who get up every day to do something to stop the world's greatest evil – terrorism".
Basu's itinerary for that trip – seen by Declassified – shows that he held discussions with Eric Wendt, who was then completing his stint as the US security coordinator for Israel and the Palestinian Authority.
Basu was also given a demonstration by a counter-terrorism unit in the Israeli police and lunched with representatives of the aviation division in that force. The likelihood he was briefed about the aerial capabilities of the Israeli police appears significant given that Britain's law enforcement authorities have expressed an interest in acquiring Israeli drones.
Britain's National Police Air Service (NPAS) was among the agencies which participated in the recent trials of the Elbit drones on the Welsh coastline – although a statement on those trials from the NPAS neglected to mention that Elbit is an Israeli company. Instead, the emphasis was on how drones may be a helpful tool "to deliver public safety".
This lack of transparency is symptomatic of a wider problem. Although the British government has openly called Israel one of its "great friends", the full extent of that friendship is kept secret.
The British press is failing to reveal the increasing extent of Britain's military cooperation with Israel, which in recent years has also included joint naval exercises and sharing signals intelligence.
Dominic Raab, the British foreign secretary, tries to convey the impression that the friendship is based on Britain's yearning for peace in the Middle East. He depicts the controversial normalisation of Israel's ties with the United Arab Emirates and Bahrain, which has been rejected by the Palestinians, as important steps towards regional harmony.
But the measured tone of Raab's comments is misleading. Far from fostering harmony, Britain is enabling Israeli aggression and helping to perpetuate the oppression of the Palestinians.