Scores of MI5 files on two of the most sensational political and security scandals in the history of modern Britain – the Profumo affair and the Cambridge spy ring – were released at the National Archives on Tuesday.
But they are so heavily redacted that it is clear those that would cause the most damage and most embarrassment if they were released, remain suppressed, 60 years after the events they describe.
Sex, spying and politics
In the early 1960s Jack Profumo, the Secretary of State for War, had a covert affair with Christine Keeler, a model and frequenter of night clubs. Yevgeny Ivanov, the assistant naval attaché at the Soviet embassy in London suspected by MI5 of being a Russian intelligence officer, was also one of her lovers.
Keeler and Ivanov met through Stephen Ward, a society osteopath and portrait sketcher, whose patients and subjects included senior politicians. Ward had rented a cottage in the grounds of Cliveden, a large country house in Buckinghamshire owned by Lord Astor, one of Ward's patients. The guests at one of his wild parties included Keeler and Profumo.
Evidence emerged from Keeler's chaotic private life gave substance to growing speculation about Profumo's acquaintance with Keeler, who was renting a room in Ward's London flat. In 1963, Profumo admitted he had lied to the Commons by denying he had had an affair with Keeler.
The scandal, with its heady mix of sex, spying, and politics, rocked Harold Macmillan's Conservative government and contributed to the defeat of his successor, Alec Douglas-Home, in the general election the following year.
Much less is known about MI5's role in the affair, and in particular its relationship with Ward. Urged on by the government, Ward was hounded by the media as the scapegoat.
He died after he took an overdose, abandoned by MI5 and deserted by his friends, after one of the biggest miscarriages of justice in modern British legal history.
He was found guilty, in his absence, of living off the earnings of prostitution – of being a pimp – after a trial at which Keeler committed perjury, with no evidence offered that Ward had lived off Keeler's earnings.
During the trial the judge misdirected the jury, even telling it that Ward was lying under oath when he denied the charges because none of his friends had appeared to defend him.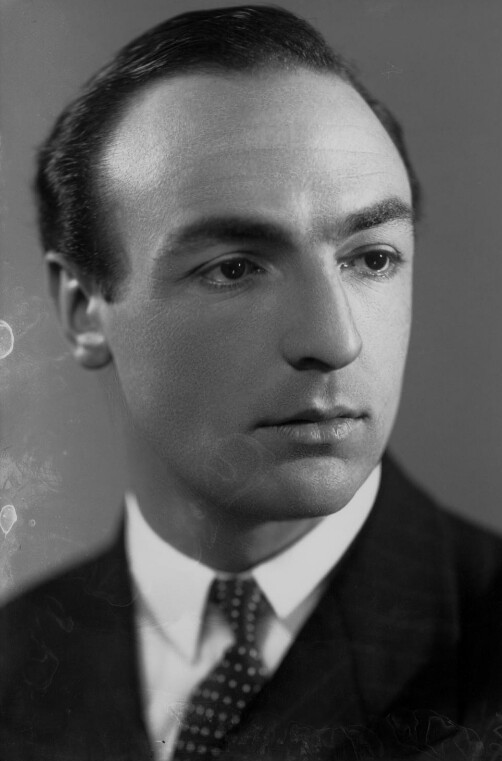 Withheld indefinitely
MI5 officers, the files show, confirm that Henry Brooke, the Home Secretary, ordered the police to conduct a witch hunt. But many files on the affair remain secret: documents on the inquiry into the affair by Lord Denning, then one of England's most senior judges, will remain closed until at least 2045.
The official transcript of the trial, including the judge's summing up, has not been found – a reason the Criminal Case Review Commission has given for not referring the case to the court of appeal.
Geoffrey Robertson QC, author of the book, Stephen Ward was Innocent, OK, has described the trial "as an appalling manipulation of justice by police, politicians and judges caught up in a moral panic."
The documents declassified on Tuesday show, on cards inserted by Whitehall weeders, that many files on the Profumo scandal will be withheld indefinitely.
"Many files on the Profumo scandal will be withheld indefinitely"
Dumped by MI5
However, they do show that Ward agreed to help MI5 by passing on information about Ivanov and Keeler. MI5 even suggested that Ward could help in getting Ivanov to defect. Yet MI5 dumped Ward as soon as he was charged.
MI5 assigned an officer, Keith Wagstaffe, known to Ward as "Woods", to the case. The files describe how in July 1961, Arthur Martin, a senior MI5 officer who became obsessed with threats of Soviet penetration, noted: "If Ward were prepared to help us, his friendship with Ivanov might be used to pave the way for a defection".
The files also make clear MI5 did not take seriously Keeler's claims that Ward told her to ask Profumo about military secrets, including alleged US plans to hand over "atomic secrets" to the then West Germany.
MI5 reports describe Ward as "certainly not a Communist" and "completely open about his association with Ivanov", and "basically a decent fellow". He was described as "no security risk".
MI5 officers reported that Ward's relationship with Keeler was "purely platonic". Sir Roger Hollis, then head of MI5, dismissed Keeler's claims, saying they had "no security significance".
The files include a report by Hollis, titled "The Security Service and the Profumo Affair", in which he seeks to explain why MI5 distanced itself from Ward even though it knew the case against him amounted to a politically-inspired conspiracy.
"I did not want the Security Service to get involved in a sensational case in which a prosecution would inevitably depend on notorious and unreliable witnesses", Hollis said.
He continued: "It is not the job of the Security Service to investigate whether ministers are telling the truth or to provide material on which such assessments can be made".
Covering up the Cambridge spy ring
One file now declassified further reveals the extent to which MI5 continues to cover up past embarrassments relating to the Cambridge spy ring.
It is a report of an interview by Peter Wright, the MI5 officer of Spycatcher fame, with Sir Anthony Blunt, Surveyor of the Queen's Pictures, in 1964, soon after he confessed to having spied for the Soviet Union as a wartime MI5 officer and a member of the Cambridge spy circle.
The Queen was told about Blunt's spying but he was not exposed until Margaret Thatcher told the Commons in 1979.
In return for being granted immunity from prosecution, MI5 wanted Blunt to say what he knew about Britons who might have spied for the Soviet Union to avoid incurring further embarrassment. "Nobody wanted a scandal", Wright told Blunt.
Wright added: "As long as we knew who was involved and could contain the situation, I thought it very unlikely that any action would be taken by anybody. However, it was clear…." What Wright's report went on to say is redacted until a passage which refers to Goronwy Rees, a friend of the Cambridge spy ring whose warnings many years before that Blunt was a spy was dismissed by MI5.
After further redactions, the declassified extracts of Wright's report says: "I did not take this up with him because it was such an astonishing statement that I wished to check the facts".
We remain in the dark about why Blunt's statement caused Wright to be astonished, although the suggestion is the redacted passage refers to still-unknown allegations of further Soviet penetration of MI5.
Blunt confessed after being named to US officials by Michael Straight, an American former acquaintance of Blunt at Cambridge University. Philby, John Cairncross, Guy Burgess, and Donald Maclean were the other members of the Cambridge spy.
Despite Hollis' suggestion that MI5 did not want to get involved in politics or politicians, the files show how MI5, and the police Special Branch on its behalf, amassed gossip and conspiracy theories through many hours of fruitless phone taps and mail intercepts to find evidence of spying, and on individuals who were one-time communists or sympathised with communism.
One MI5 report suggested the Labour leader, Harold Wilson was a "self-confessed Soviet intermediary" who had visited Moscow "on [the Soviet leader] Khrushchev's instructions".
37 years monitoring
The files include many pages devoted to Philip Toynbee, the author, critic, Observer journalist, a prominent intellectual, and father of the Guardian journalist, Polly Toynbee.
Given the number 45,515 on the agency's list of "Personal Files", he first came to MI5's notice after a letter he wrote in 1934 to Esmond Romilly, a fellow self-declared communist.
In the 1930s Toynbee was elected the first communist president of the Oxford Union. His MI5 file notes how in 1950 he was staying in Cairo with Donald Maclean, head of chancery at the British embassy there.
The following year, Maclean fled to Moscow with Guy Burgess and was later identified as a member of the Cambridge spy ring.
In Cairo MI5 reported how Maclean had gone on drunken binges with Toynbee and was summoned back to Britain, the files record. An MI5 report suggested that Maclean had suffered a breakdown "as a result of prolonged over-work and coupled with his rather nervous, highly strung disposition".
Little did MI5 realise that what was leading Maclean to drink was the stress of being a Soviet spy.
After tapping Toynbee's phone and intercepting his mail over a period of 37 years, the agency concluded that Toynbee "never seems likely to have been regarded seriously as a likely spy". MI5 closed its file on him in 1971.
Polly Toynbee told Declassified: "My father was an open communist until leaving the party over the Hitler-Stalin pact, so he would expect to have been watched. But he'd be shocked to think his phones were tapped and letters opened right up to 1971, shocked by the waste of public money."
MI5 documents previously released show the agency held files on the poets Stephen Spender and WH Auden, painter Lucian Freud and philosopher Sir Isaiah Berlin.
It also held files on the historians Christopher Hill, AJP Taylor and Eric Hobsbawm, on the moral philosopher, Mary Warnock, as well as the author Doris Lessing.
---
---